I have a few more pictures from Walt Disney World, taken only about three months after the grand opening.
Things are busy over in Fantasyland, which at the time was considerably more fancy than the Disneyland version. Being unfamiliar with the Magic Kingdom, I can't identify much in the picture... it looks like there is a dark ride façade almost right in the middle of the photo, but which one? Notice the ticket and info booth to our left, and the Skyway overhead.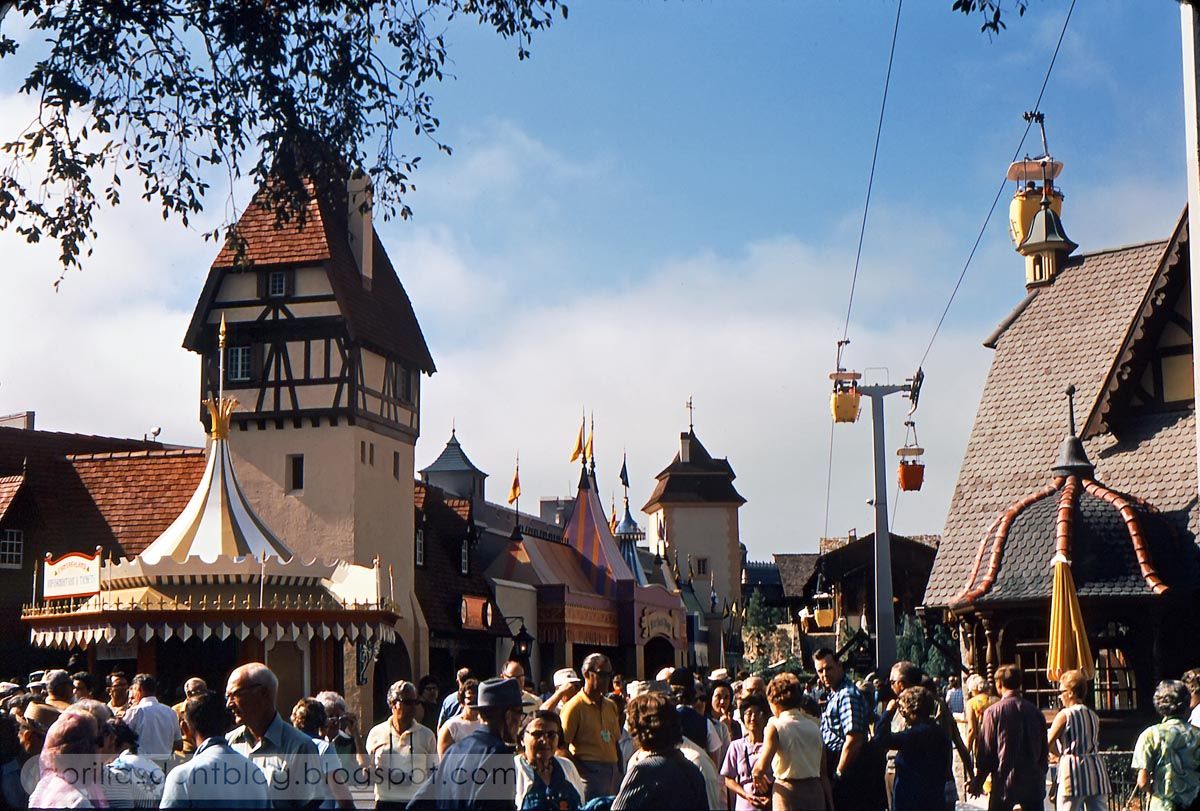 Adventureland certainly has a different ambiance when compared to its Anaheim counterpart. It feels a bit too clean and sterile, maybe a bit of patina and faux grime would help, or some small amount of "visual clutter", although that wasn't Disney's style at all back then.
The Autopia over in Tomorrowland appears to be pretty big (you'll see more photos of that attraction in the future); considering that Disneyland used to have two (or even three) Autopias at one time, I'm sure the Imagineers expected to have at least as many riders on their one attraction. The iconic A-framed Contemporary Hotel makes for a fitting background.
Stay tuned for more WDW pictures!