Bob Gurr designed the Horseless Carriages (and other Main Street Vehicles) that have been at Disneyland since opening day. But for many years, Disneyland hosted an event that involved a group that was known as the Horseless Carriage Club (previously, the club met at a General Motors Plant in South Gate). According to one flyer from 1958, your vehicle had to be from 1915 or older, "costumes at all times", and no advertising allowed. Here are two participants, looking mighty pleased. The note on the slide says, "Cop Doc Shafer". Does that mean that the guy who was dressed as a cop was Doc Shafer? Or did they mean that the photo showed a cop, and the other fellow was Doc Shafer? Who knows.

The entrants also participated in "Ye Old Time Carcathalon" ("shake - rattle and roll in your horseless joustabout"), a circuitous course in which you would be able to demonstrate the "ability, skill, and patience of yourself and your family".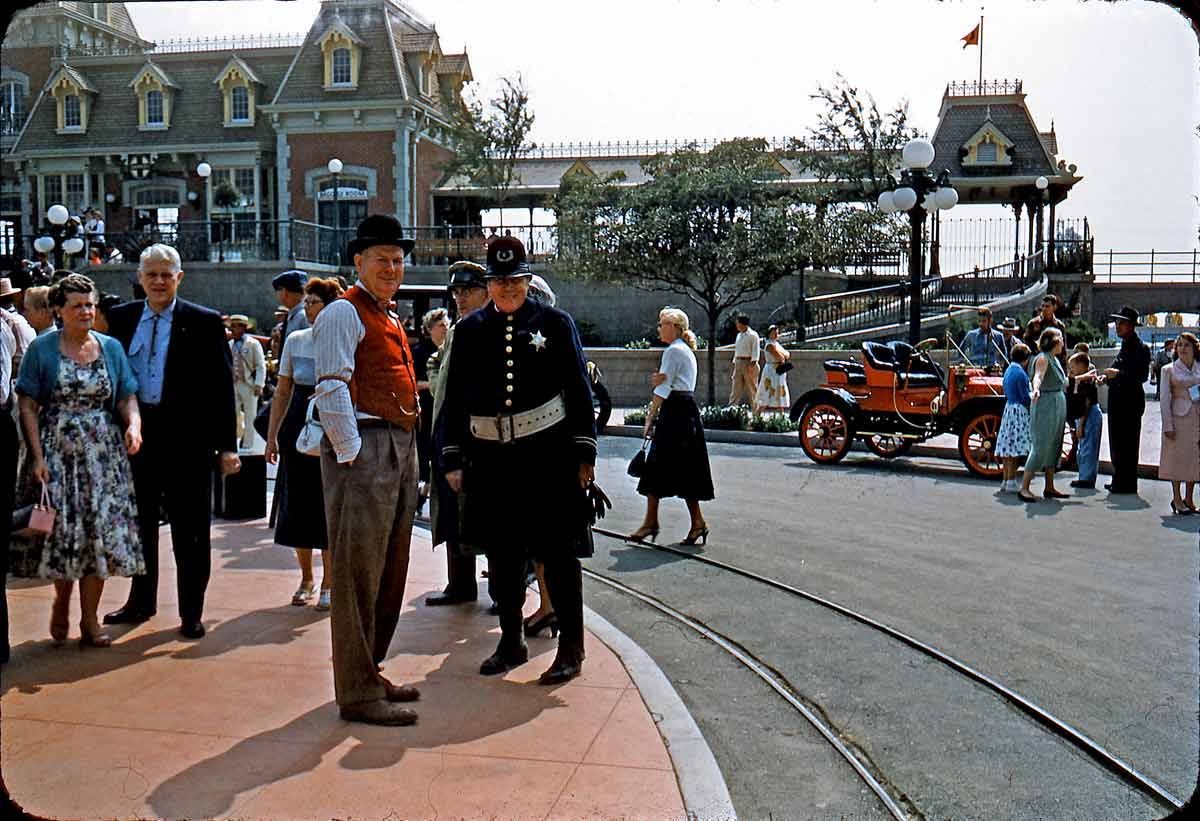 In this second shot, you can see many folks in their old-tyme duds. Ladies looked like Gibson Girls, men wore dusters and goggles, top hats and boaters. I would imagine that at some point, everyone got to parade up Main Street, accompanied by the Disneyland Band.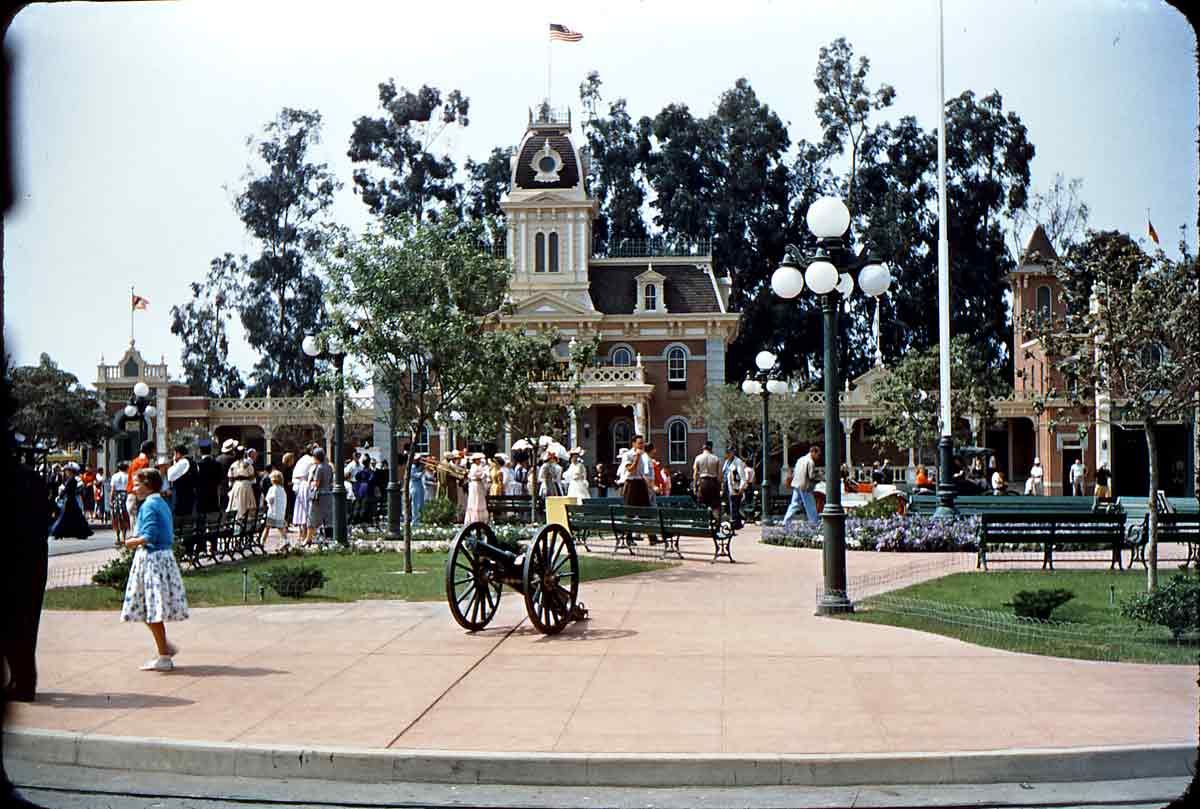 Here's one more shot of Town Square from a couple of years later. There's no horseless carriages to be seen (unless you count the Omnibus).