Today we get to see a dozen color photos from Christopher Fair's days as a Court Jester at Disneyland! As you can see in the images below, he often attracted some sizable crowds. I particularly like the first photo as he performed in front of the Midget Autopia.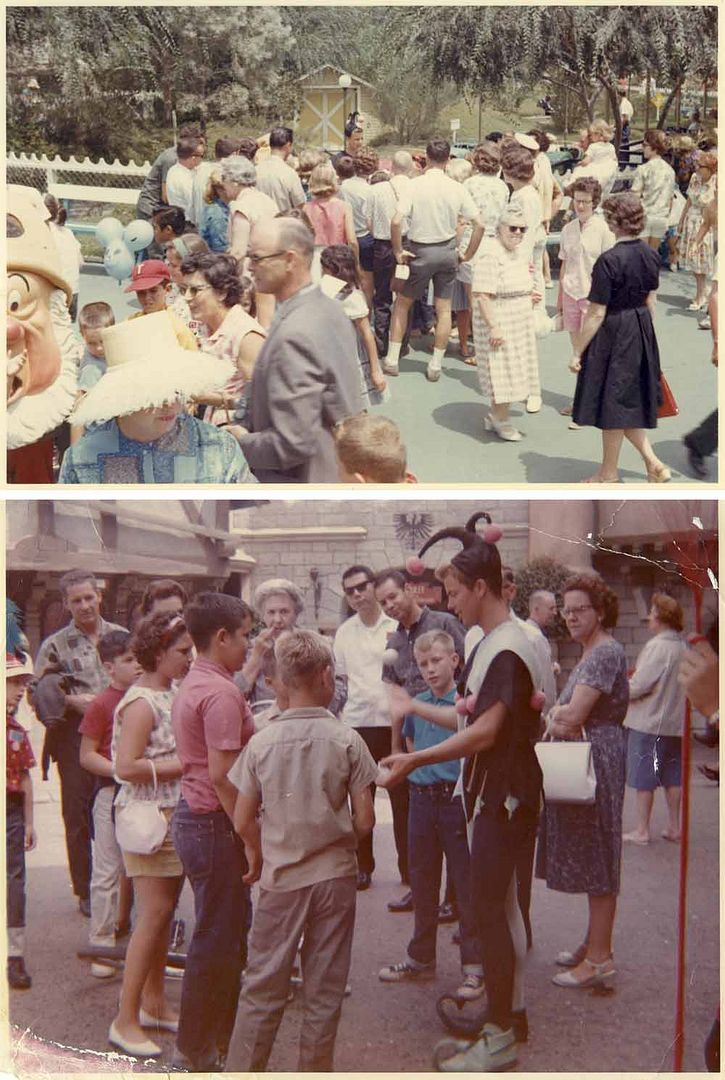 I asked Christopher if he ever saw or performed for Walt Disney. He said that he did see somebody who he thought was Walt, and even spoke to him. But it's been many years since then, and he said that he can't be 100 percent certain!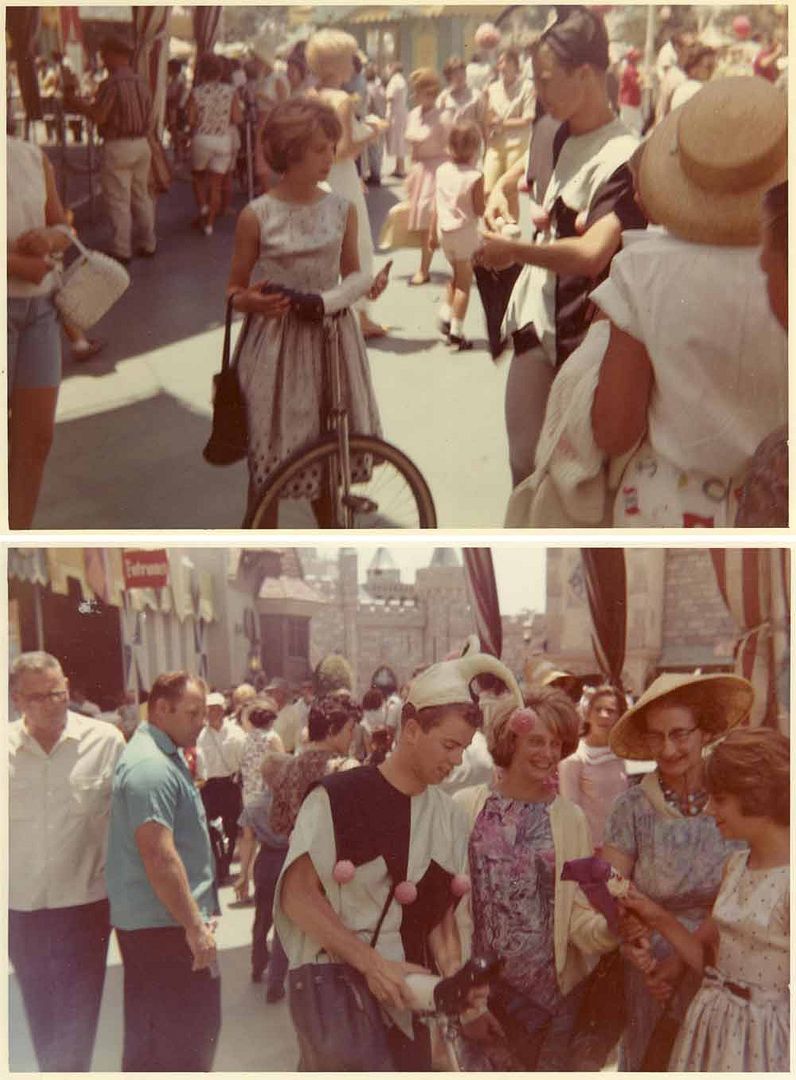 He worked 40 minute shifts, with mandatory 20 minute breaks. That sounds like it could be tough on a scorching hot summer day! At one point he did an impromptu performance with the Tyrolean Band that played polkas around the Matterhorn. It was not part of his "official" act, but it was such a success that it became a regular event. It was only about 3 minutes long, but obviously people must have loved it!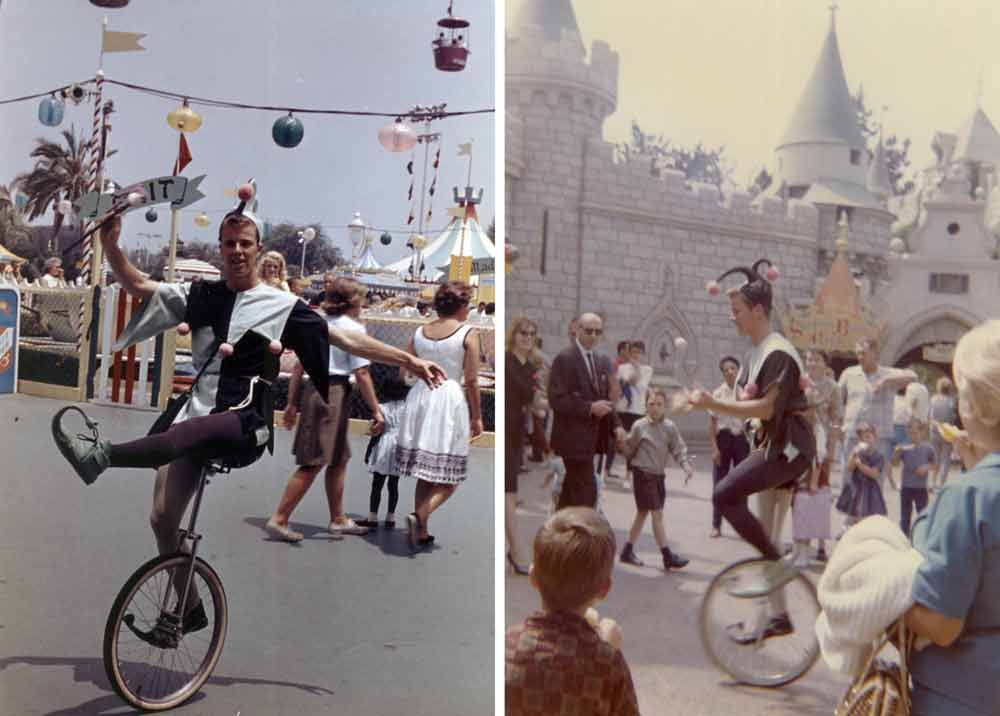 Christopher's stint as a Court Jester lasted about 4 years, from late 1959 through around the end of 1963 (his younger brother assumed his duties as Court Jester after he left!). As a college student he studied ballet, and in 1964 he went to Utah to perform with their ballet company.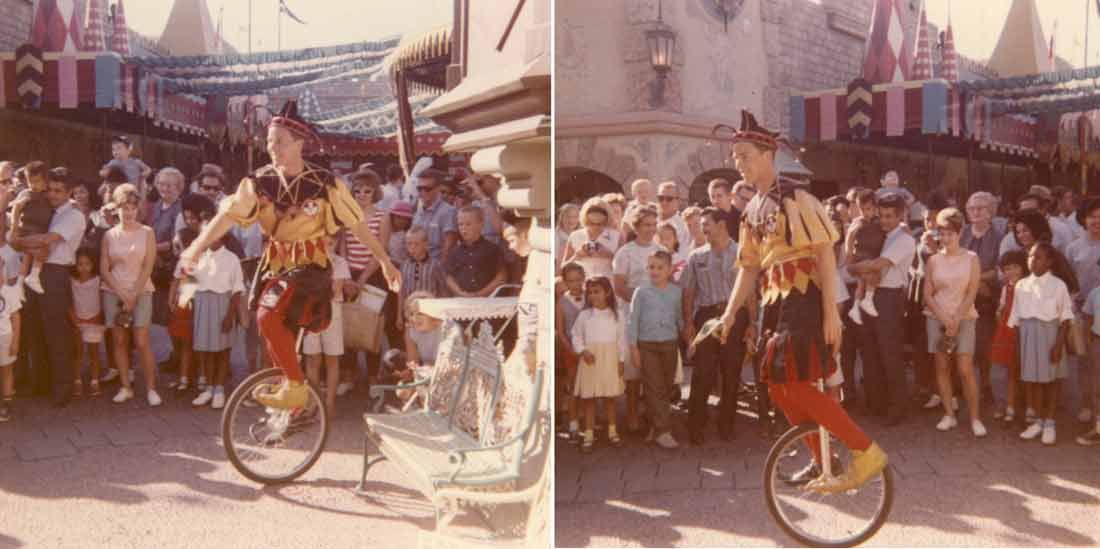 One of his most vivid memories of Disneyland actually occurred when he was there as a paying customer, years after his stint as a jester. He was there for the opening of the Haunted Mansion on August 9th, 1969! I can only imagine the crazy crowds on that day.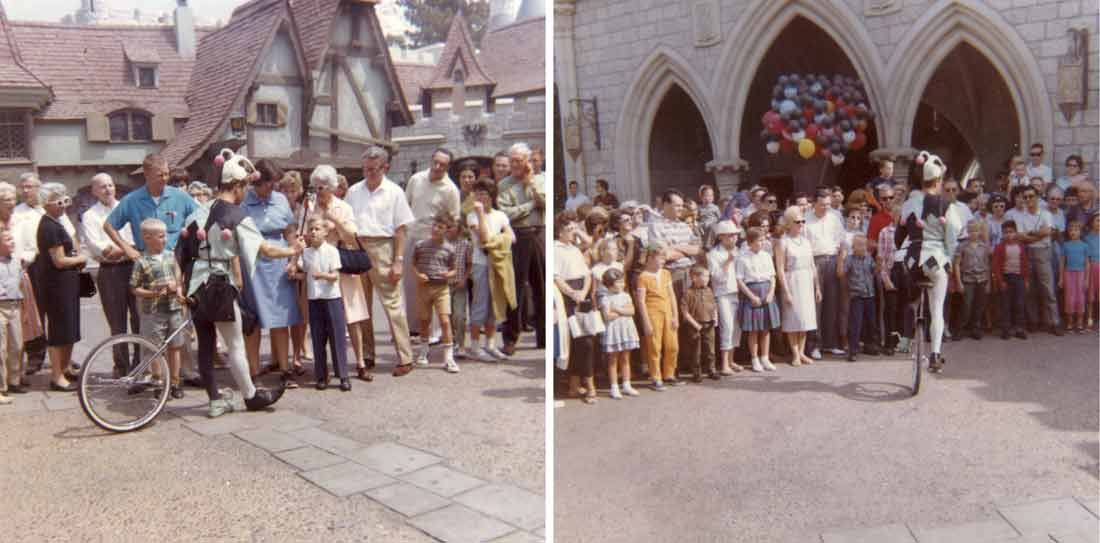 Today, Christopher still lives in Utah with his wife. He retired from ballet, knowing that, due to the physical demands, "it couldn't last forever", he returned to performing magic, which he still does today. He fondly remembers his years at Disneyland as "the experience of a lifetime".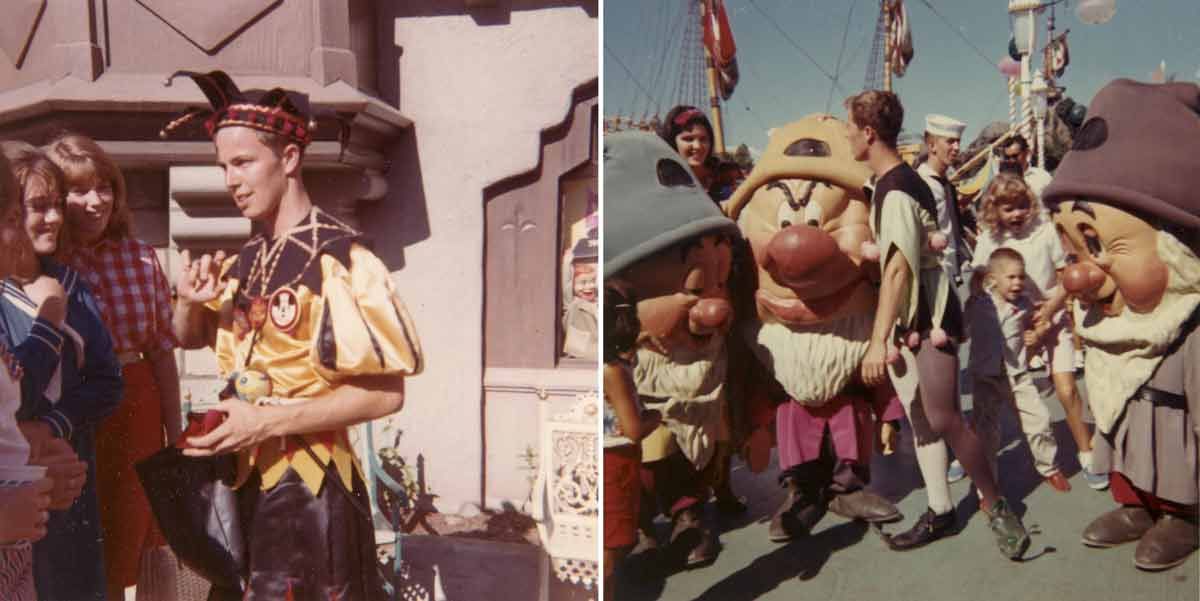 Once again, I would like to thank Merlinsguy and Christopher Fair! I hope you enjoyed these photos and personal recollections as much as I did.