Today I have two more neat photos showing the construction of Disneyland's "New Tomorrowland".
I wish I could get my bearings here; is it possible that the vertical rebar (for columns) is the location of the Rocket Jets and Peoplemover station? I can't think of what else it could be. Notice the remnants of some old Tomorrowland façades, those walls with the applied "bubbles" in the distance. I think that the large structure with the open side is the "Adventure Thru Inner Space" building, no?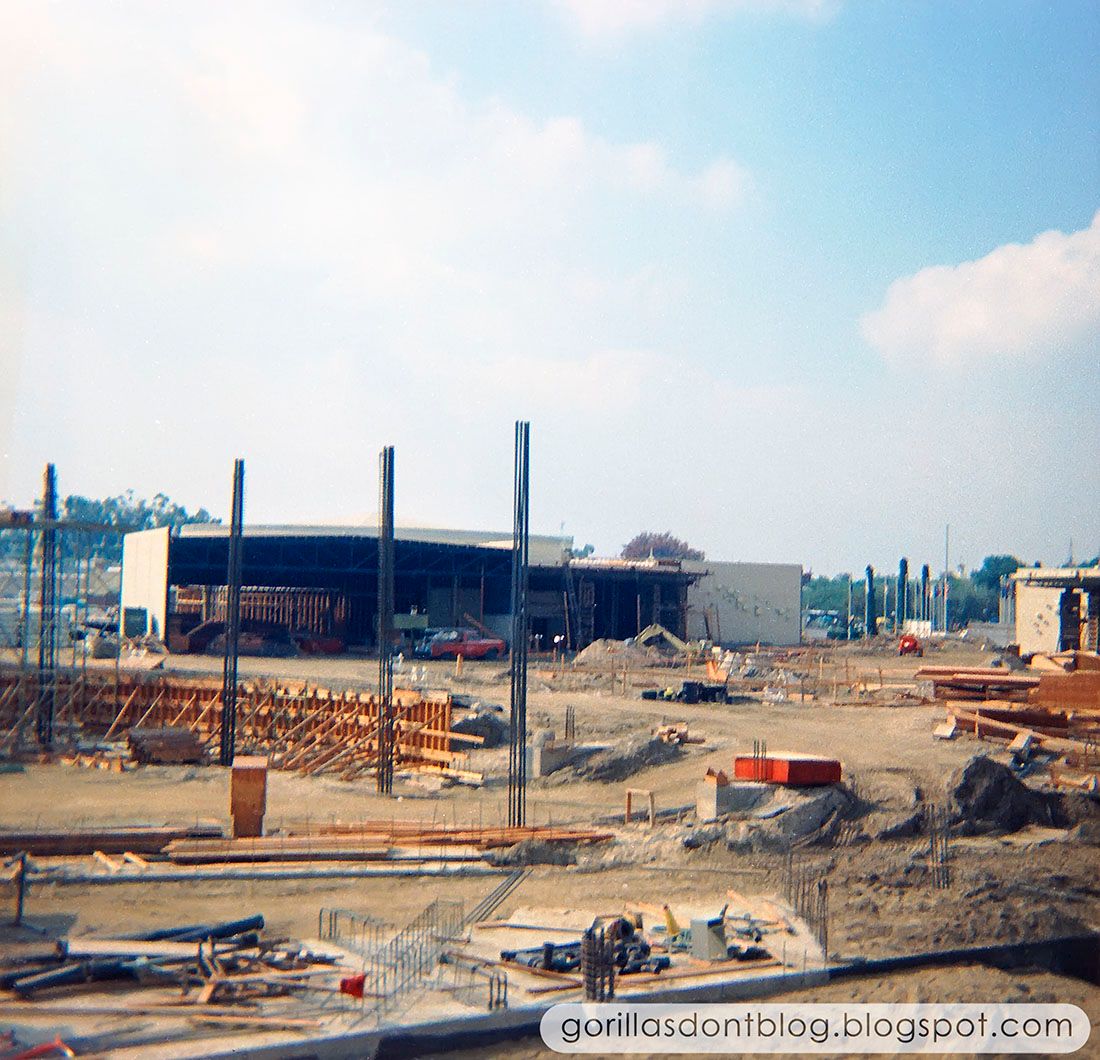 Panning a bit to the right, we see structures that would be on the opposite side of Tomorrowland's central "avenue" - maybe where Circlevision 360 was? Like the other photos in this batch, there are all kinds of little construction details that I can't decipher. Like the wood framed "ditch" to the right; is that just a place for pipes and other stuff?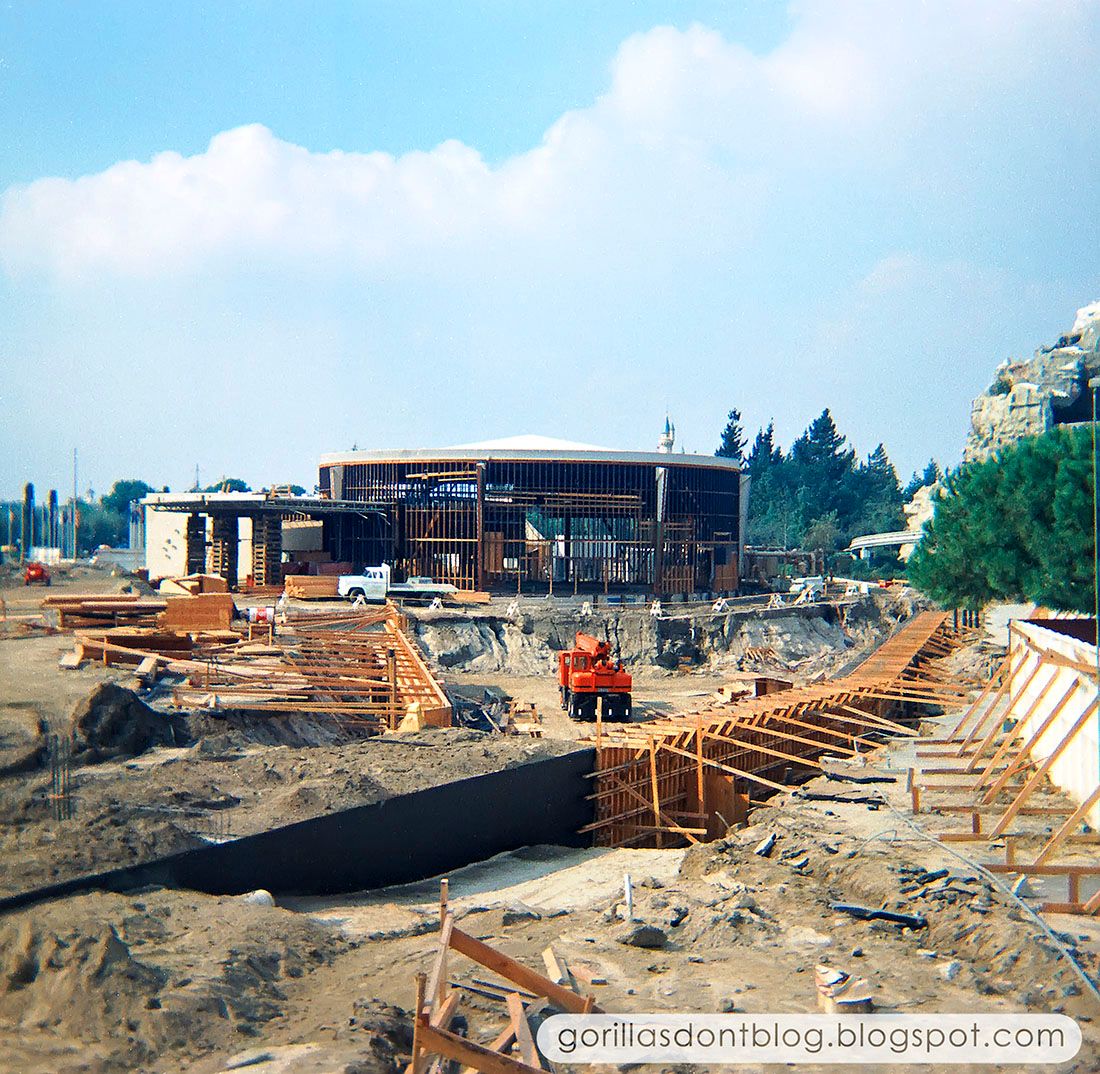 And hey, what do you know, they stitched together pretty nicely! One sad detail: right between the buildings, in the extreme distance, you can see a flagpole with the flag at half staff. Walt Disney had passed away on Thursday, December 15th, just two or three days before these pictures were taken.