It's time for more photos from the collection of Steve Stuart! We've already seen photos of Steve (and company) on Tom Sawyer Island, back on my 10th anniversary post. This time, he's visiting a certain treehouse. Here's Steve:
Here we have a pair of images featuring the always-photogenic Tom's Tree House on Tom Sawyer Island. In the first image, that's me on the left and childhood friend Gary on the right – sporting a captains hat. And, why not-?? (You might remember Gary from back in May for GDB's Tencennial – who willingly lied down in an open gravesite on this very island).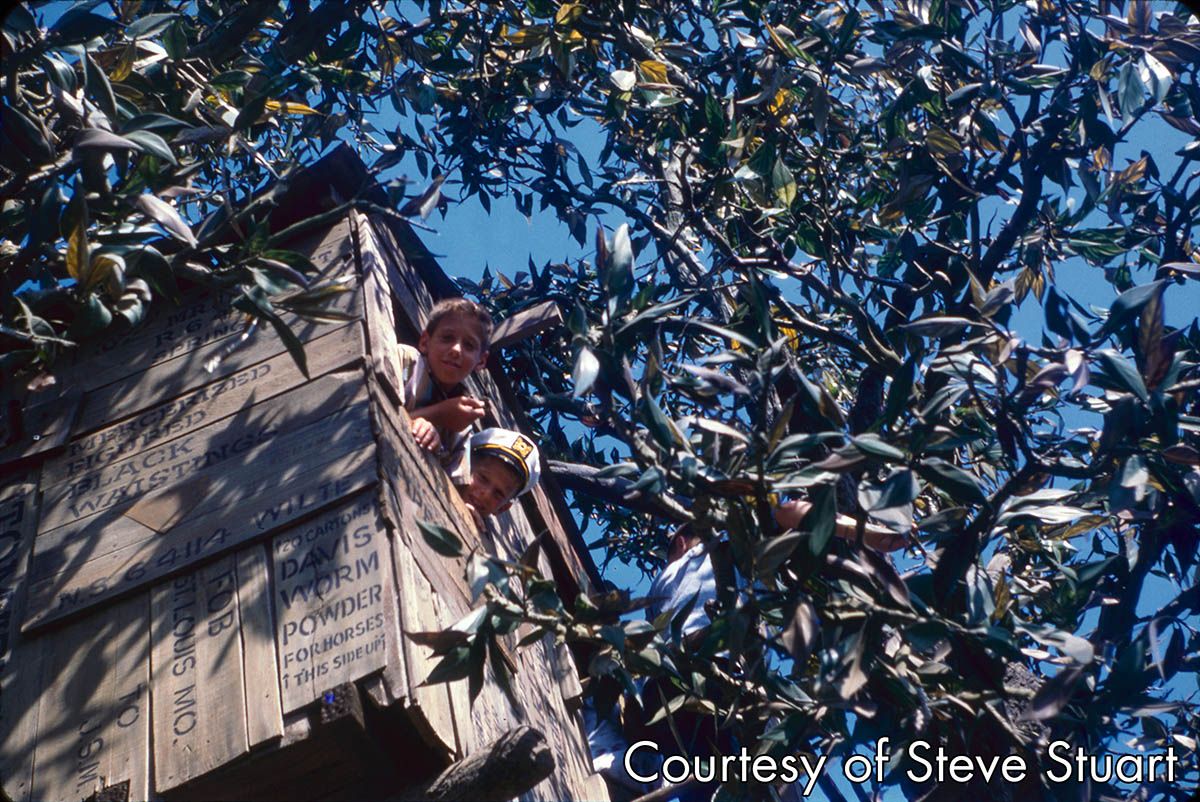 This image has another childhood friend – Judy – who happens to be Gary's sister. I see I'm wearing my Cub Scout belt holding-up some sort of 'sensible' jeans – complete with built-in knee patches. I'm also wearing a wristwatch of some vintage. I was an early adopter of timepieces and wear one to this day.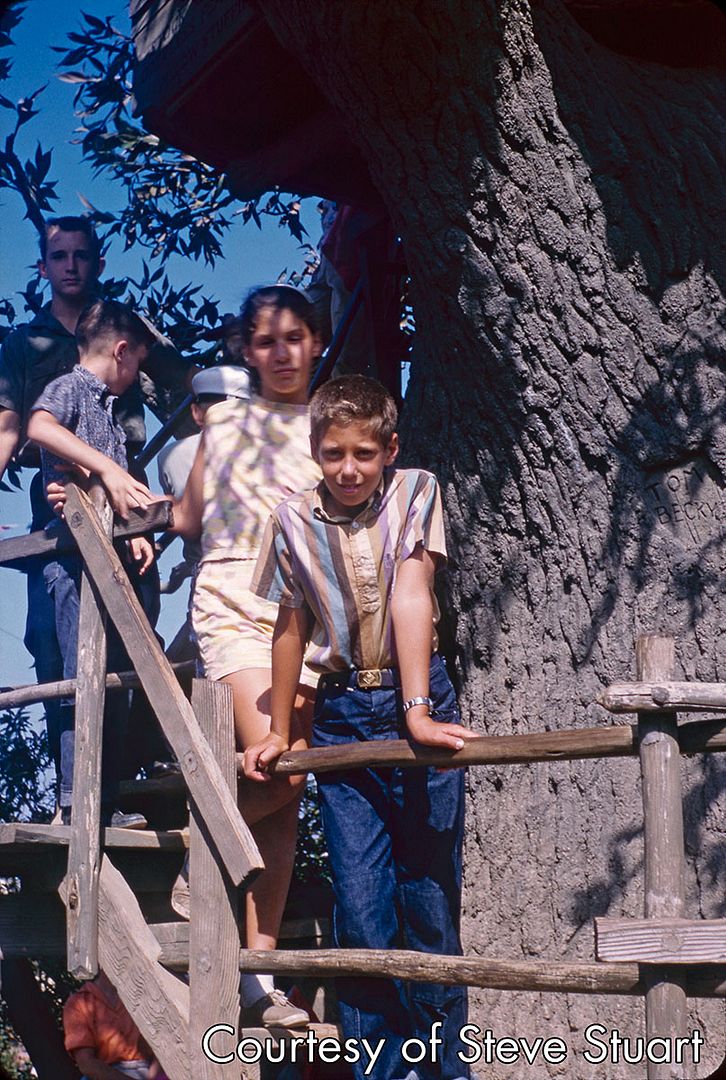 Many thanks to Steve! Stay tuned for more of his photos next week, including one especially nice example!