Today I am happy to present two more scans from the personal collection of Steve Stuart (who you know by the nom de plume "Nanook")! I think they are both very nice, although that first one is a doozy.
It's kinda hard to top a great image showing the engine of the Mine Train thru Nature's Wonderland, unless you happen to be riding in it-! Flanking me are childhood friends (also brother and sister) Judy and Gary – again with the captain's hat-! (With apologies to Steve DeGaetano). Add this image to the number of others on the internet, confirming the fact guests' could indeed ride 'up-front' while beholding all the sights Nature's Wonderland had to offer – just not easily those to be found over one's head.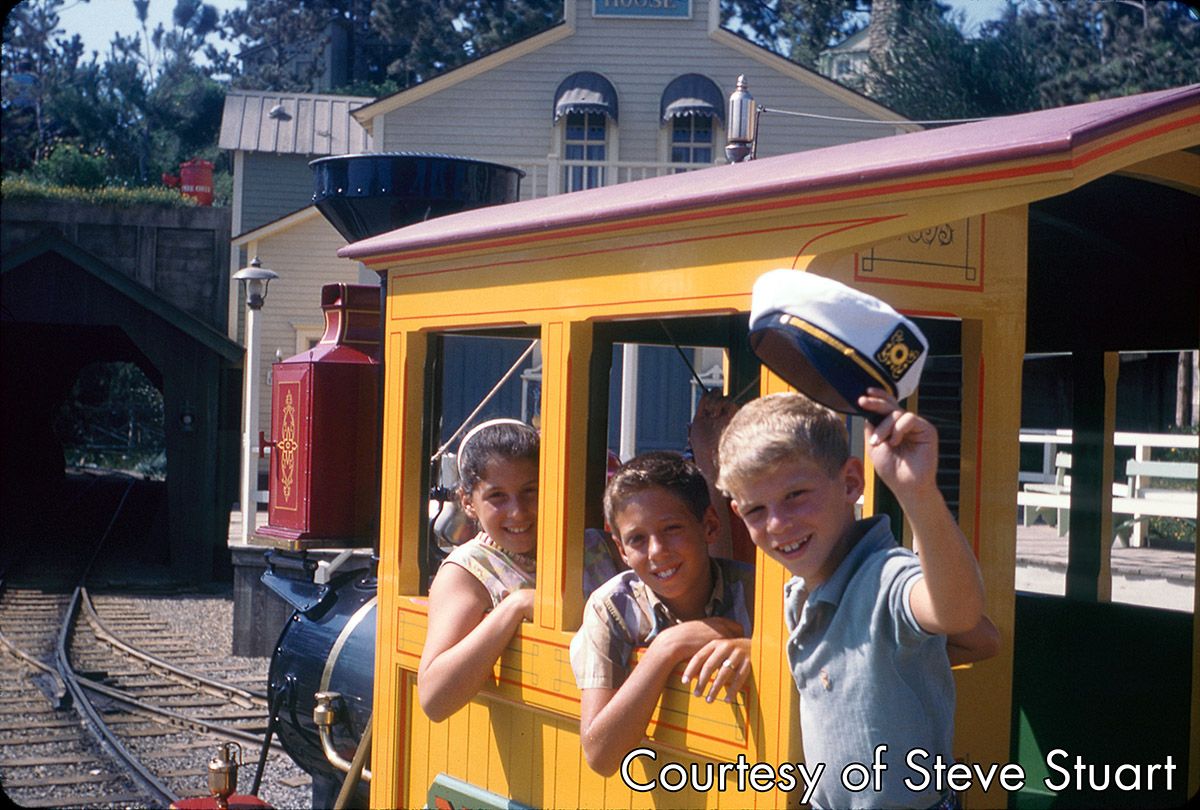 Here, my mom appears to be standing adjacent to the pond surrounding the Chicken of the Sea Pirate Ship. You can spy part of a sign and a wooden walkway near her right arm. She seems to be sporting her own hat, and not one obtainable at The Park. Popping-up in the background is the roof of the "Fan Two" eatery, adjacent to the Matterhorn and the Skyway.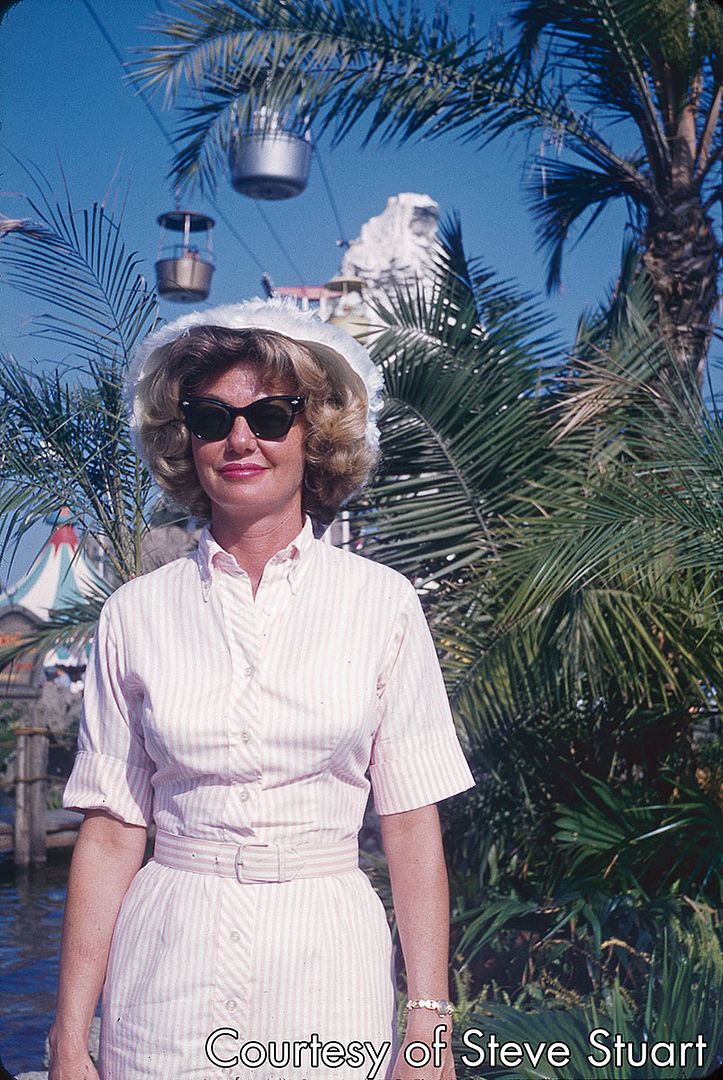 Why isn't there a photo of a young Major Pepperidge sitting in the cab of a Mine Train? WHY?? But I'm not jealous.
Thanks to Steve for sharing these great photos! The next installment might be a slight deviation from what we've already seen. Stay tuned....