I have a small group of black and white snapshots to share with you. From nineteen sixty foo!
These all seem to be taken from a low vantage point, which makes me wonder if a child took the pictures. My own first camera was a Kodak Instamatic, and my mom and dad were cool with letting us use black and white film because it was pretty cheap to develop. Anyway, I like this dramatic upshot of the Matterhorn.
Again, the camera appears to be lower than the edge of the teacup. Maybe somebody (grandma) was in a wheelchair? The cast member to the right is superstitious about ever touching the ground.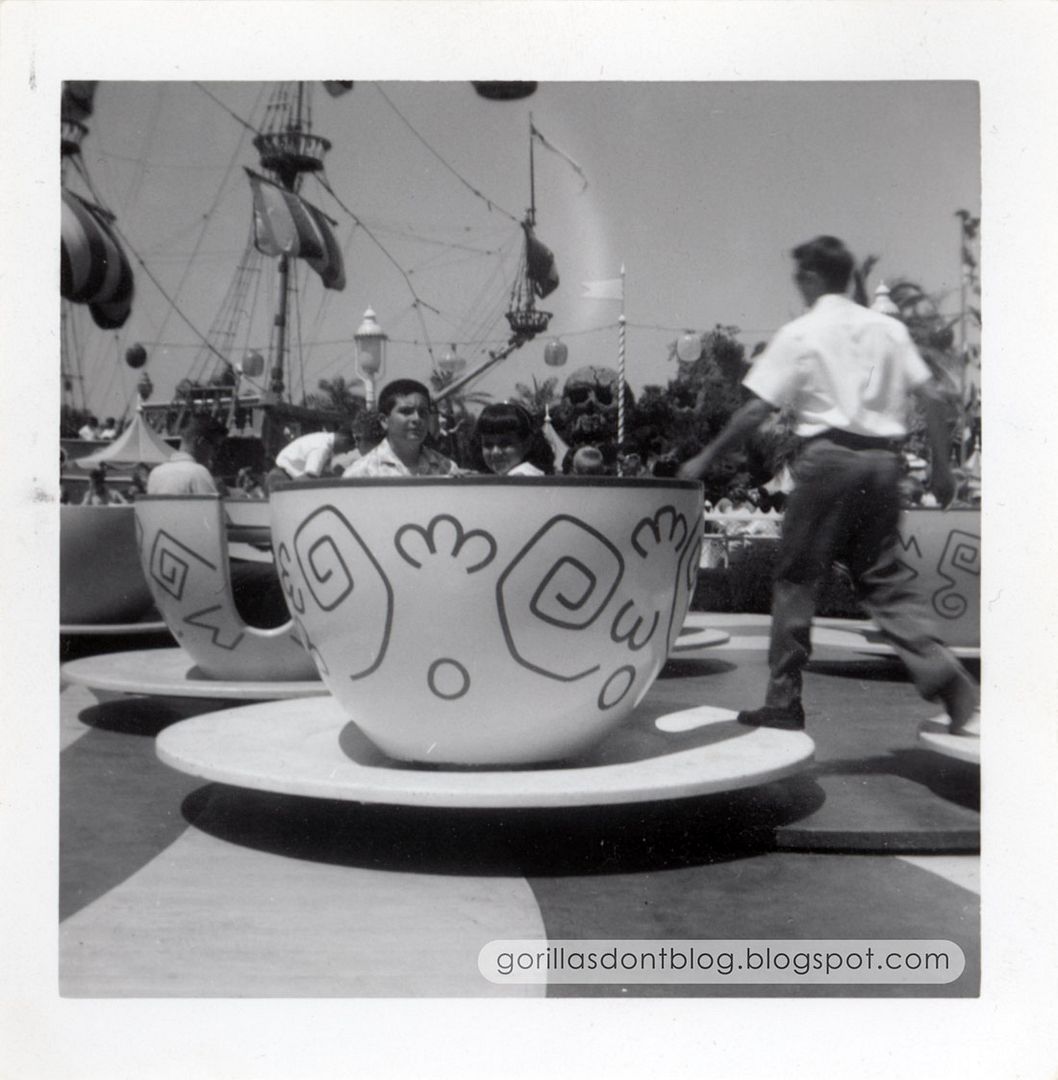 Well, this isn't much of a picture, but I figured I'd include it anyway. Extra value for your blogging dollar!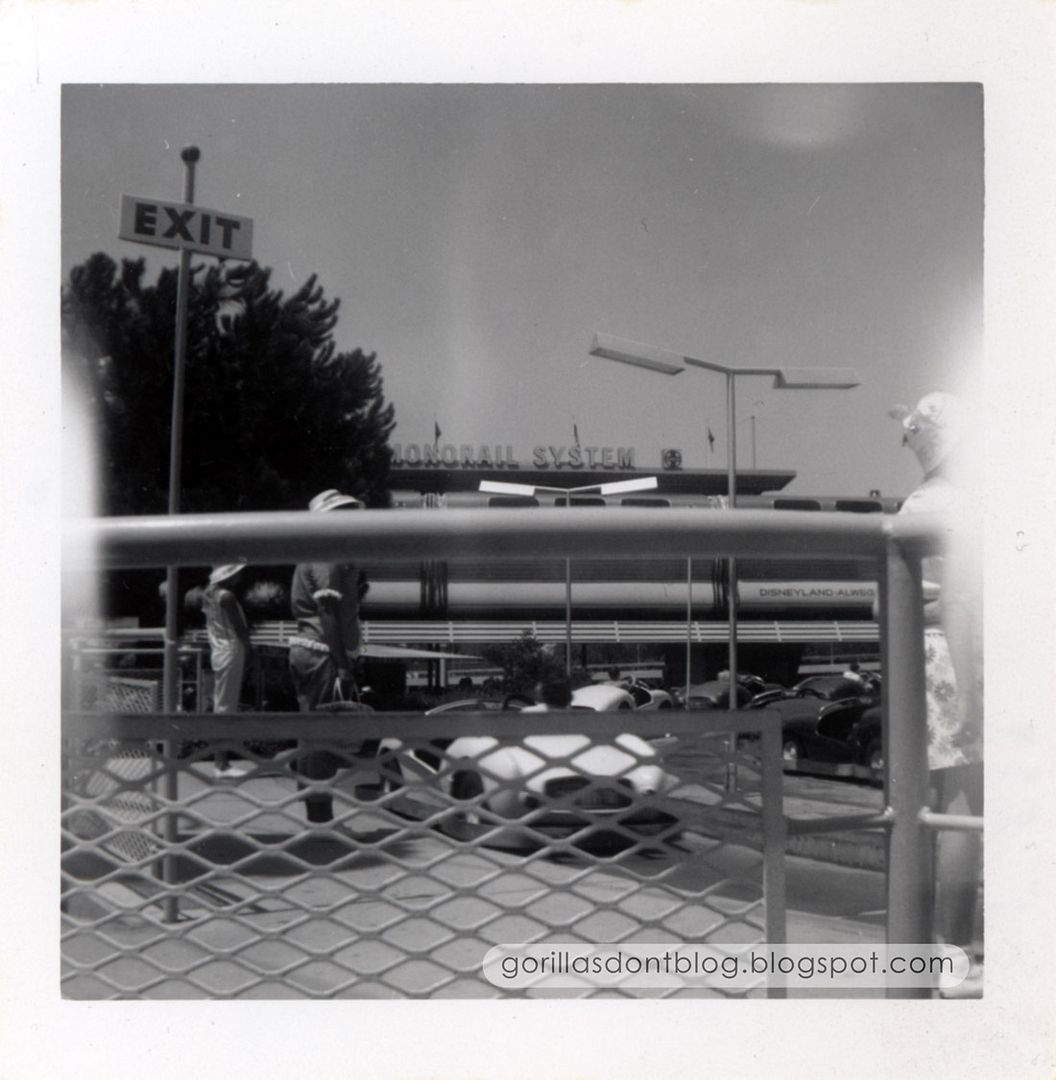 Say, lookit those kids, they got the good seats on the upper level of the Omnibus. I love the posters on the side… if only I had some of those!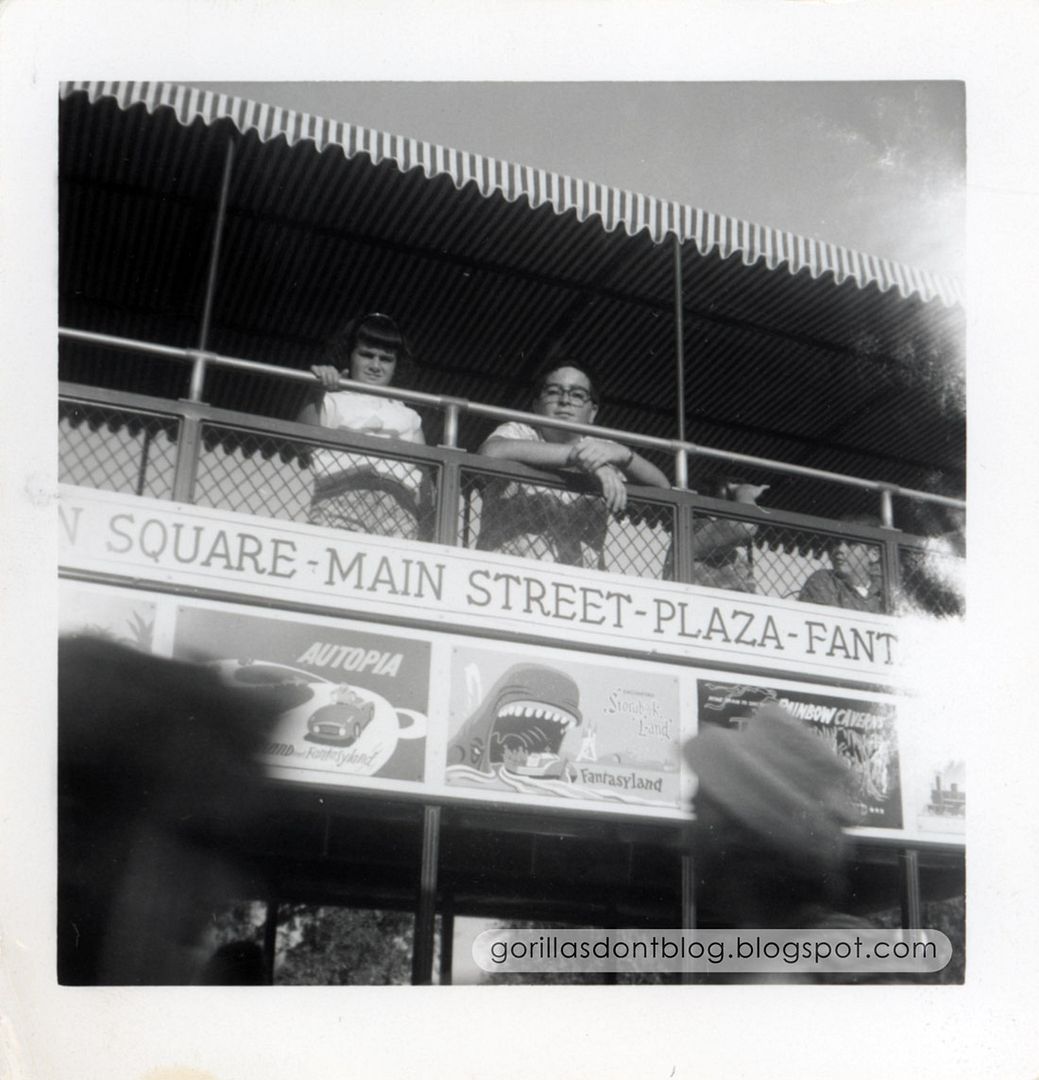 There are four more from this batch coming up!