I've scanned some more neat images from my collection of vintage Disneyland Viewmaster packets... this time the focus is Main Street USA.
Let's begin with a nice clear view of the old woman on the porch of the Intimate Apparel shop. She's right out of The Twilight Zone (one of the scary ones)! She used to date Battling Maxo. Did her chair rock?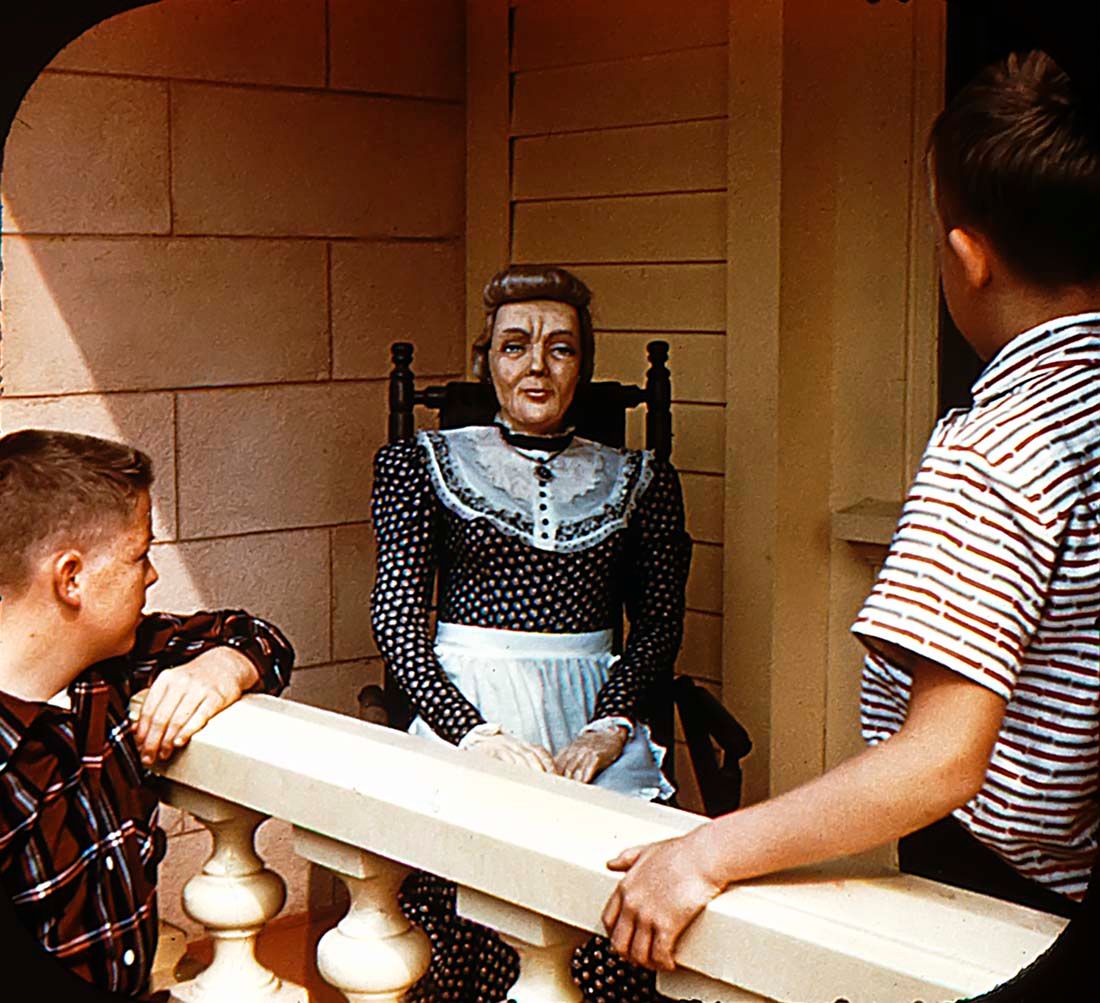 Here's a different angle, from a relatively scarce "D" reel (special souvenir packets that were only sold in the park). Almost every photo on these reels is a variation on the ones from the standard packets. You can see the small chain that was there to keep people from messing with her (it's been lowered for this picture).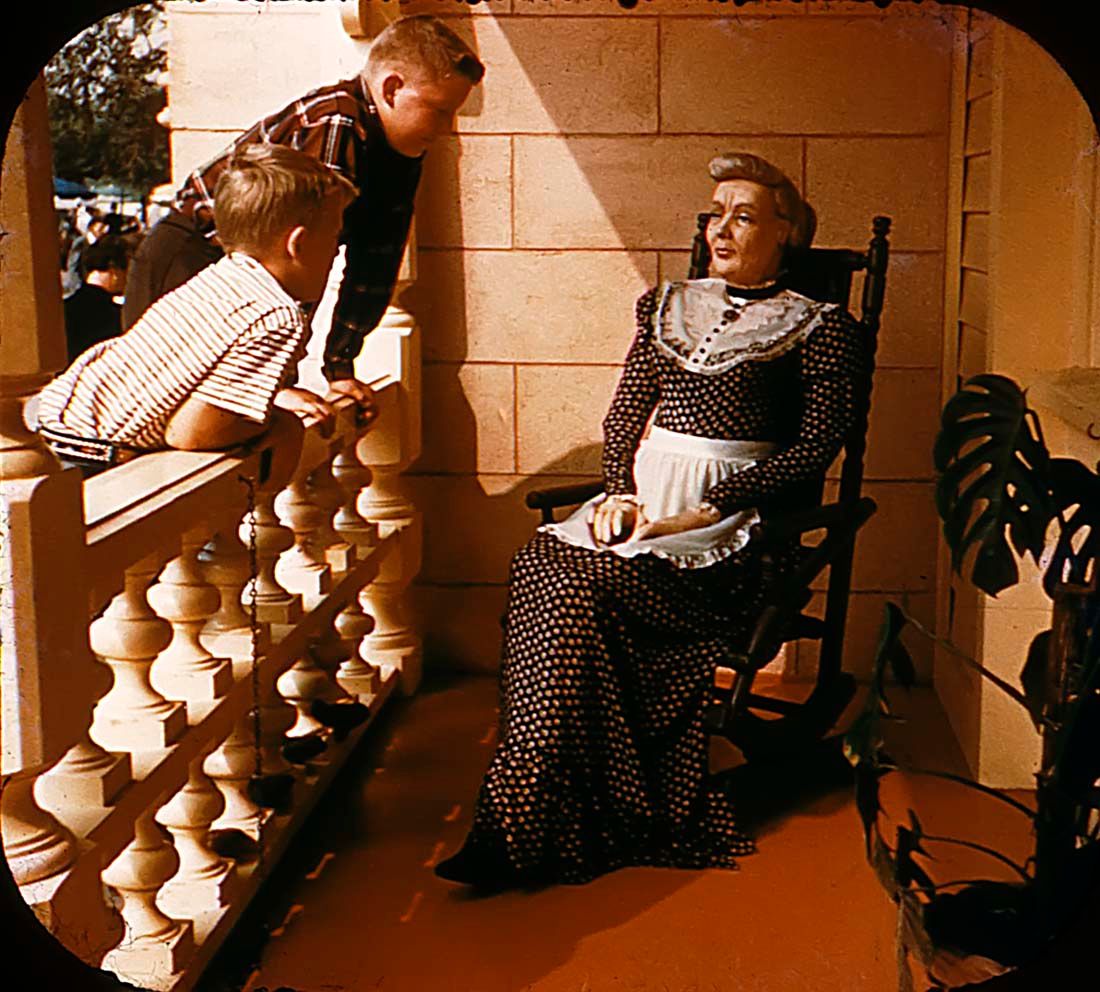 Here's a beautiful early shot of the bandstand, complete with band! The top part of the bandstand didn't stay orange for very long.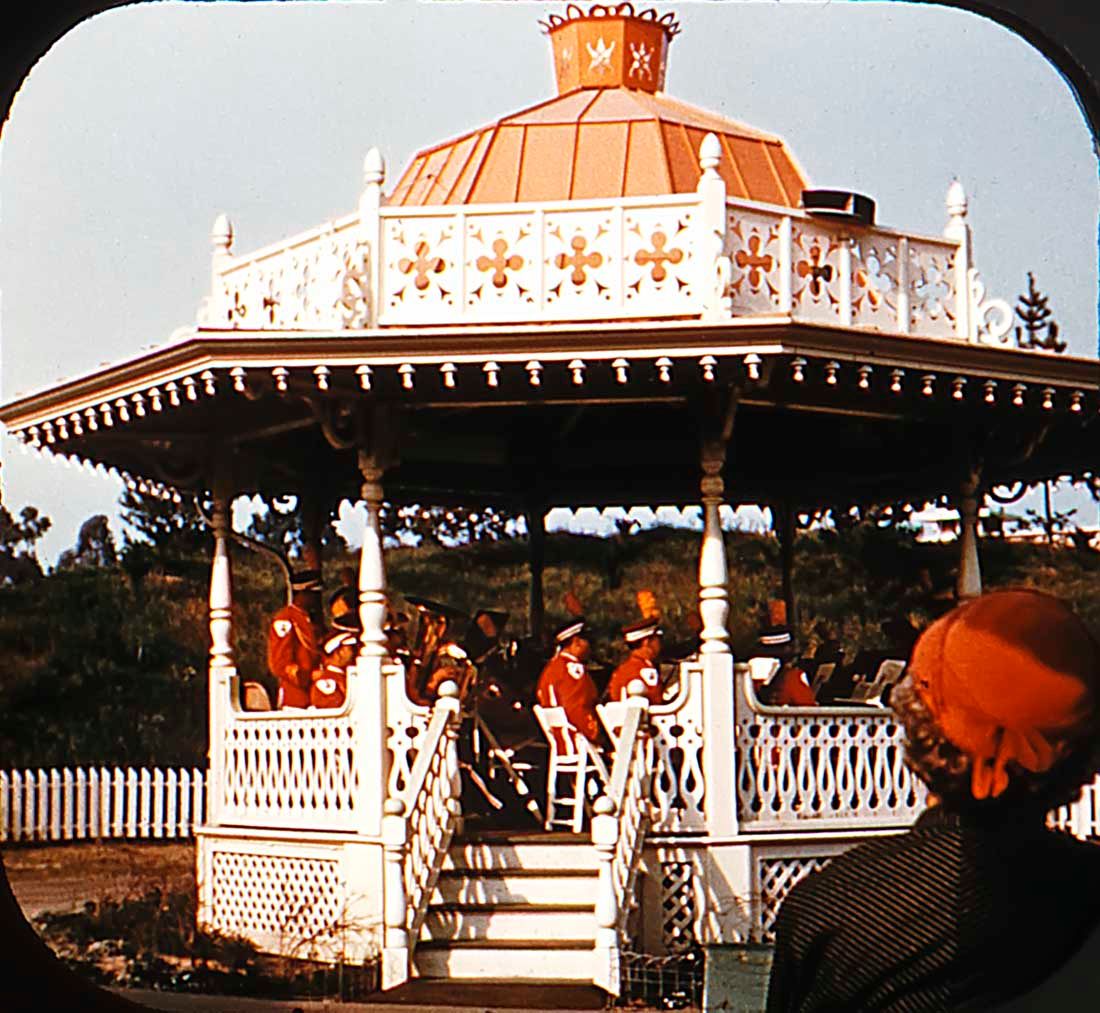 Many of the live characters that could be seen around Main Street (and elsewhere) are gathered around the potbellied stove in the Market House. Ya gotcher security guard, and Keystone Cop, Trinidad with his magnificent white mustache, and a Frontierland sheriff (?), and a couple of ladies from the local shops; they are discussing Amway products.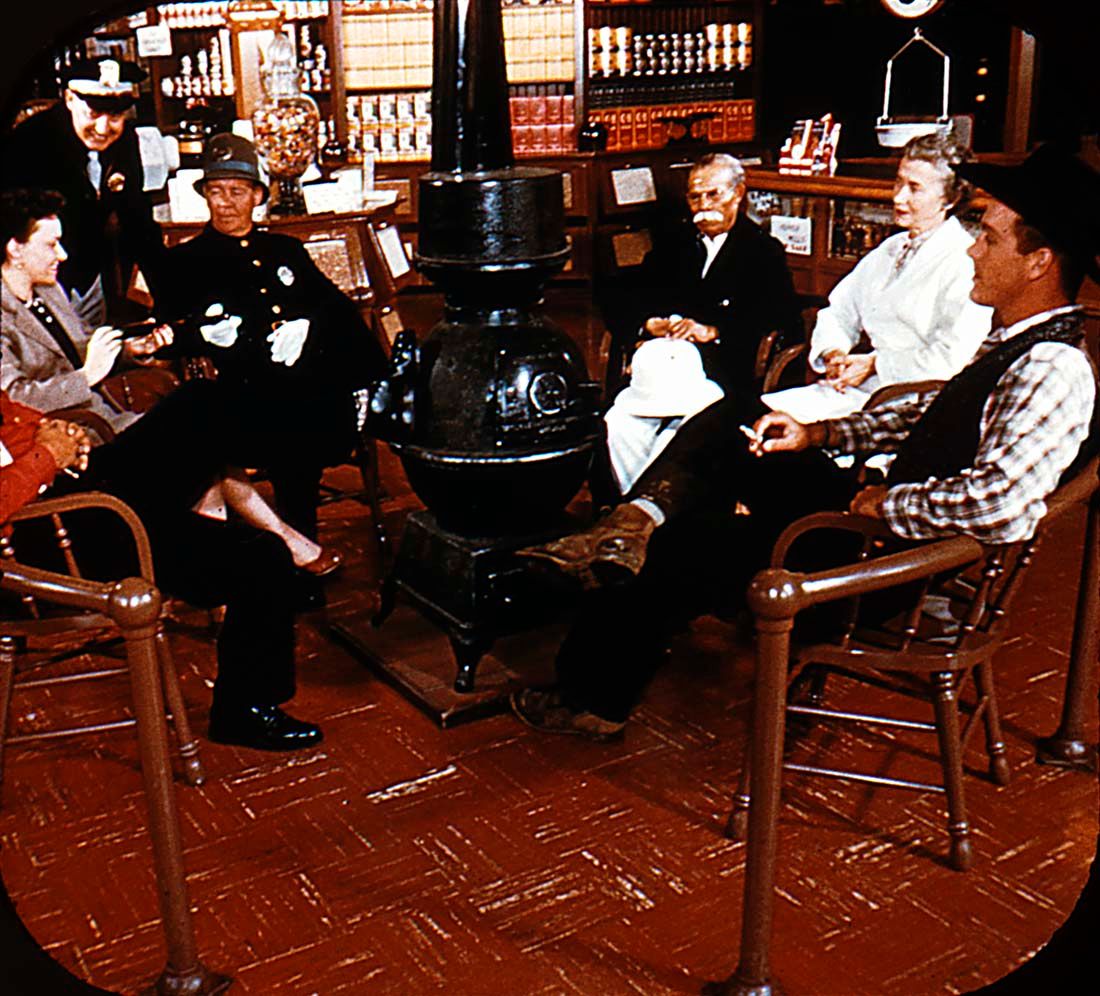 This Keystone cop (Clancy? O'Malley? Finnegan?) isn't taking anybody's guff - only he says a word much worse than "guff". Just looking at this picture makes me feel guilty of something. I'm going to get a haircut and behave myself, officer! I'd offer him $15 for his hat badge, but I'm afraid he'll clobber me.