Storybook Land is a lovely, peaceful little ride that has been a part of Disneyland since 1955. When it opened it wasn't really finished, lacking the beautiful miniature scenes that are so familiar to many nowadays. It has had a few changes over the years, but to me it manages to feel almost the same as when I was a kid.

Toad Hall is one of my favorite scenes; at one point it was entirely removed, and replaced with the Sultan's palace from "Aladdin". But eventually Toad Hall was added in a different location. Here you can get a pretty good look at Moley's house, beneath the gnarled old tree.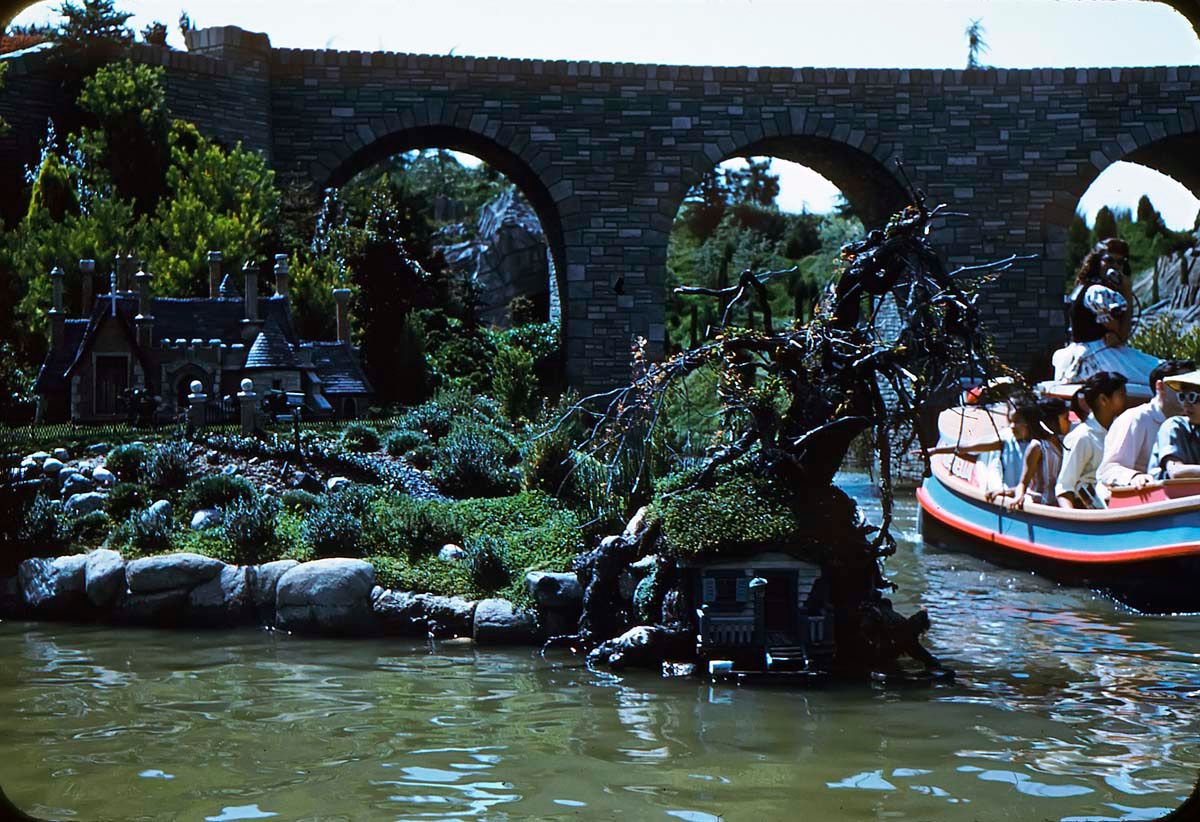 Almost hidden in the shadows lies the Dwarf's cottage.



Geppeto's village is another favorite of mine... from my favorite Disney animated feature!