Today's photos are from Walt Disney World in Florida. I didn't recognize this water park, but Chris (aka TokyoMagic! from the Meet The World blog) was his usual helpful self and identified the location as River Country. It was part of the Fort Wilderness Resort - the ultimate swimmin' hole, with rock formations and plenty of trees and other rustic details. It's almost like it was discovered rather than built. I think it looks amazing; what a great place to go on those hot Florida summer days. But it was smaller than the other two water parks at WDW, and apparently less popular.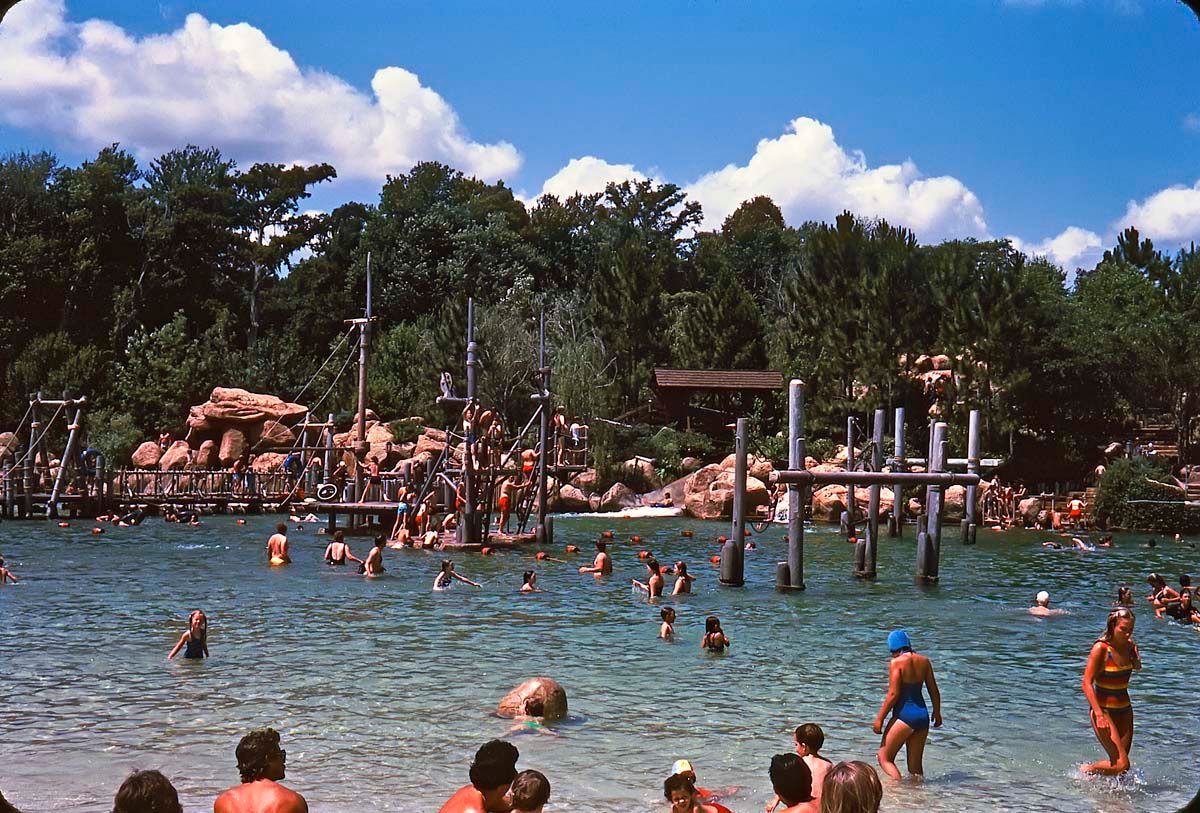 River Country was closed in 2001, never to reopen. Follow this link to see photos of it as it looks today, and prepare to weep.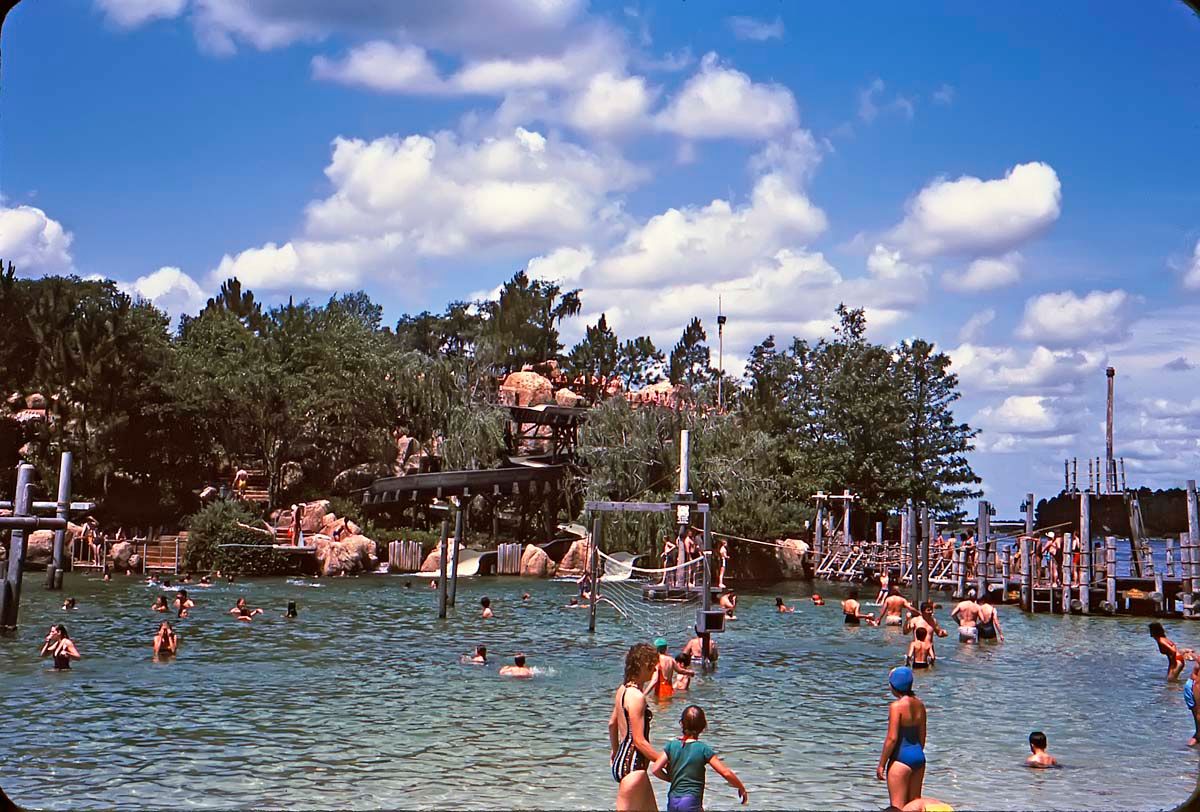 Many thanks once again to TokyoMagic! for his help.