Here are a couple of nice Frontierland photos from 1967.
This one was snapped from the Swiss Family Treehouse, and looks down upon the Colombia. It appears to be at the dock that allowed guests to explore the authentic details both on deck and below. I like the billowing 13-star American Flag, one of the varieties that flew from 1777 to 1795 (18 years).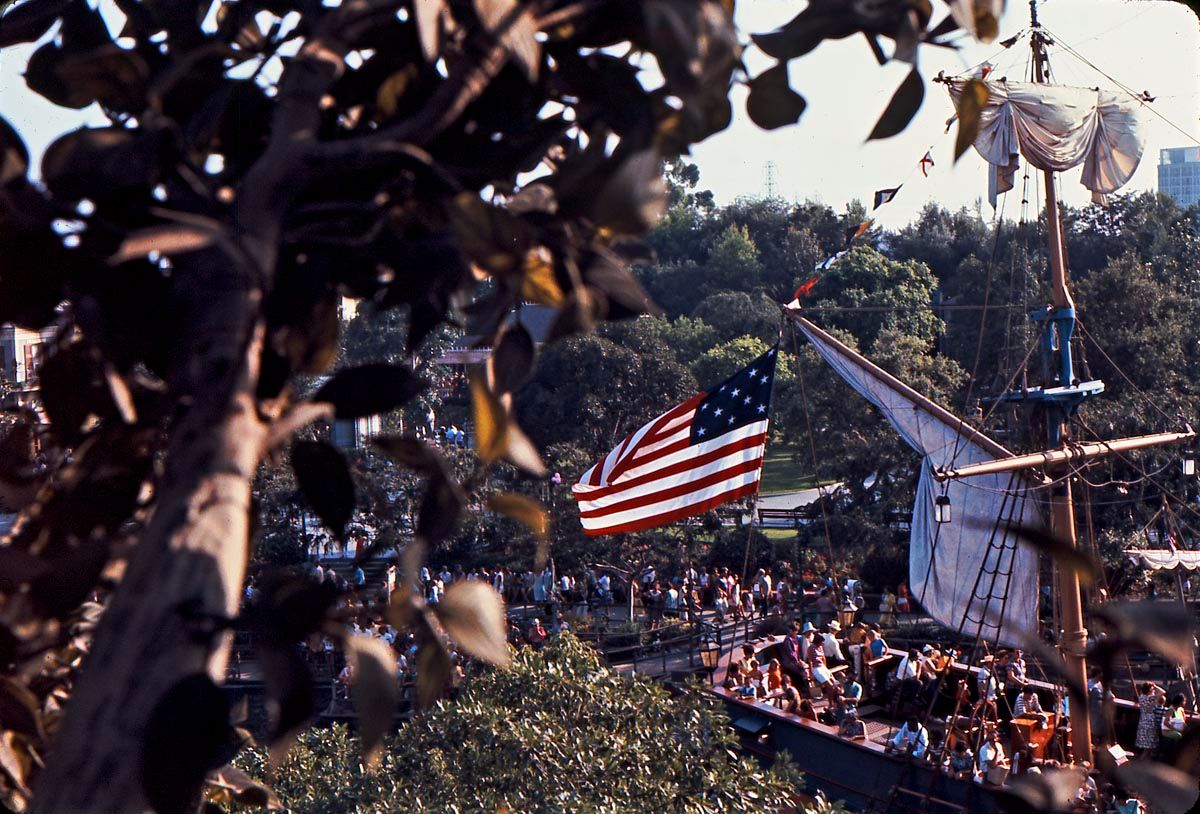 Here's a great image showing one of the old Indian War Canoes as it glides perilously close to Big Thunder Falls. The rocks and waterfalls look beautiful, it sure is a shame that they are now gone. Isn't the canoe heading the wrong direction? I thought that all river craft headed in a clockwise direction, but these guys are going counter-clockwise as far as I can tell.