The Monsanto company has had a pretty bad image for the last few decades. Google it! But when I was a kid, the name was tied to "Adventure Thru Inner Space" at Disneyland... still one of my all-time favorite attractions. Later on I learned that Monsanto also sponsored the plastic House of the Future and the Hall of Chemistry; so it is safe to say that they were an important part of Disneyland history.
There are a number of Monsanto-related Disneyland souvenirs out there, including today's long fold-out brochure. This one is copyrighted "1958 - 1959", though the code on this particular example seems to indicated that it is from July 1959. I love the artwork, so reminiscent of textbooks and magazine illustrations of the era.
Here is the front of the brochure; we see guests silhouetted against the the "eight huge test tubes topped by colorful statues. Each stands for one of the eight natural materials from with all chemicals are made". Normally I am not a fan of multicolored lettering, but I love it here.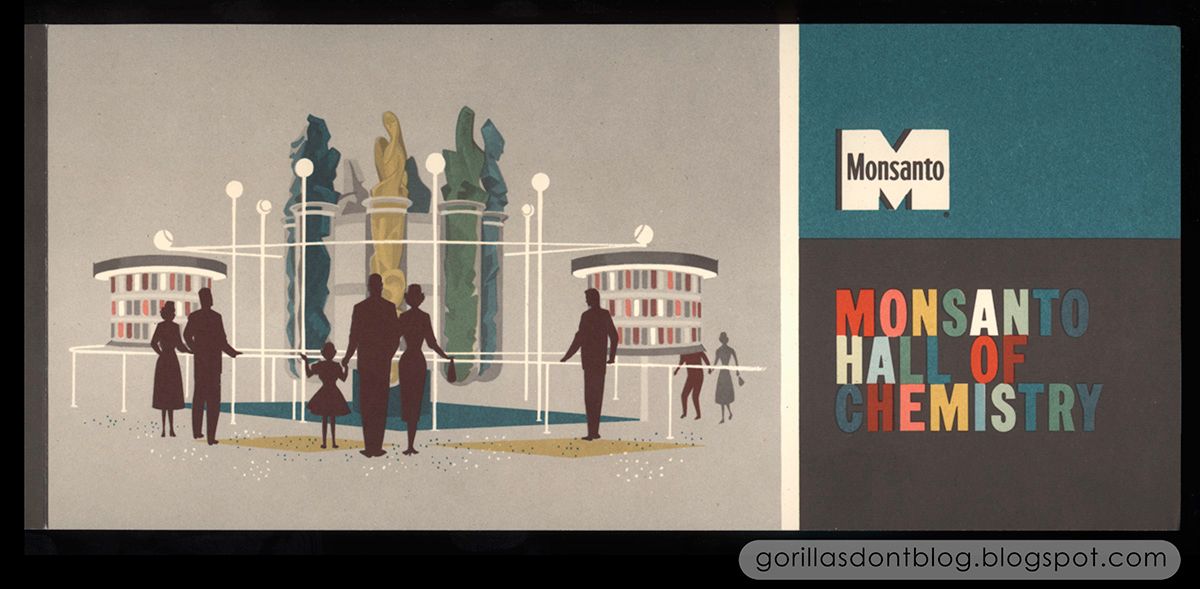 Flipping the brochure over, I'll let you read it (if you wish) for yourself!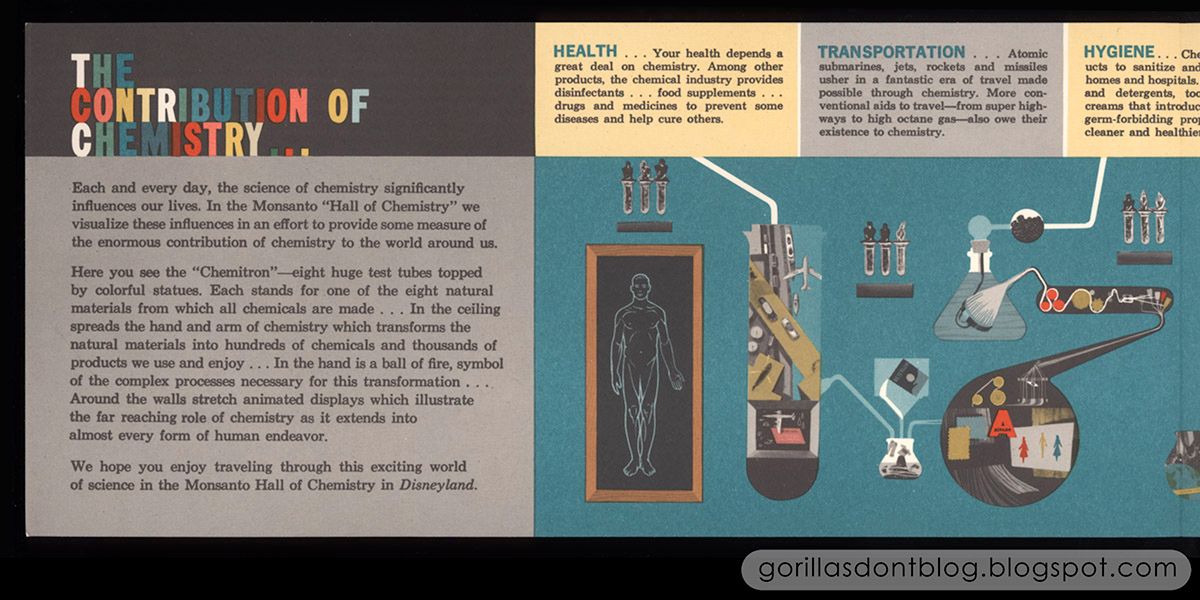 More great illustrations... did any of you grow up looking at the Time-Life Science Library books? I loved those so much! Imagine my disappointment when my mom told me that she had taken our set to the local thrift shop. I have been tempted to try to acquire another set!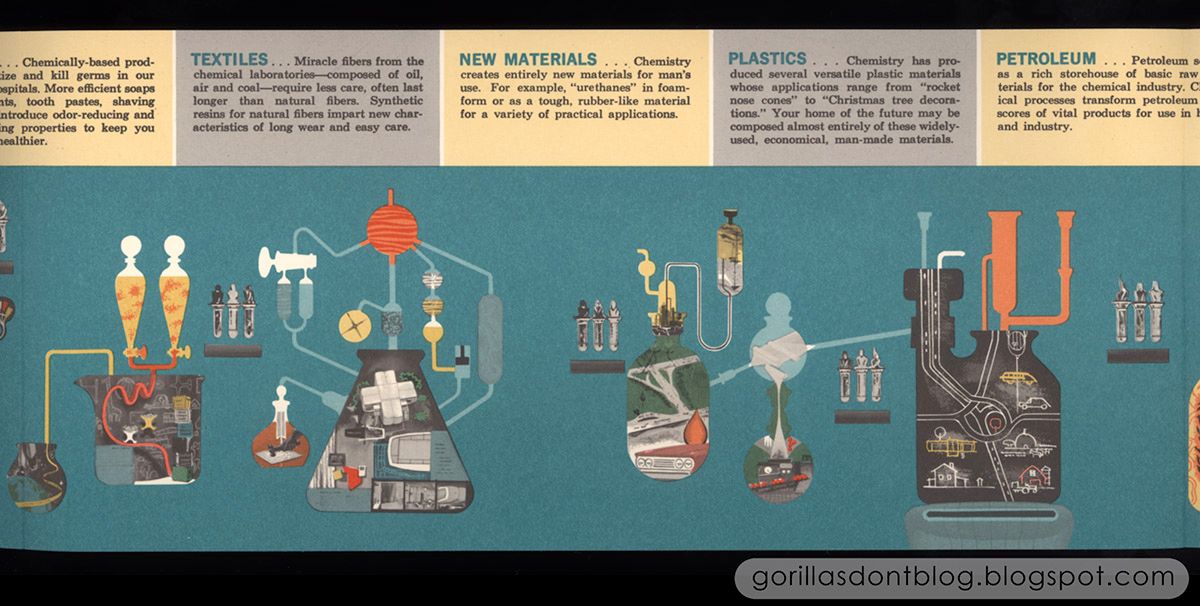 We all know that real labs are a tangle of various glass beakers, vials, graduated cylinders, crucibles, flasks, condensers, test tubes, and more! Preferably they are filled with colored water and dry ice.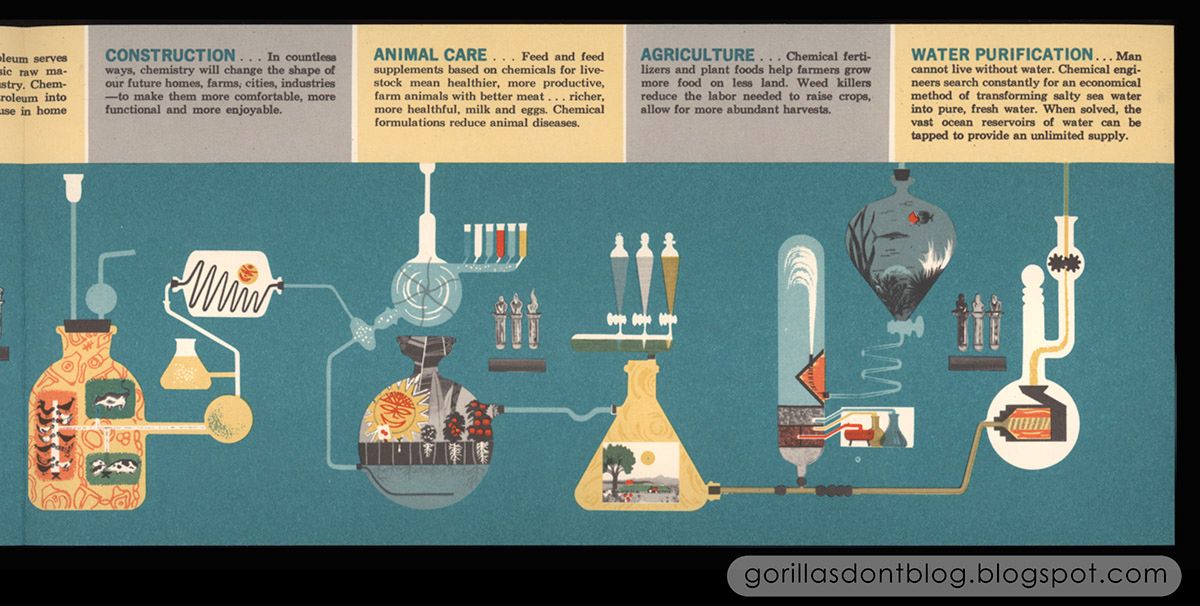 I like this page with the aerial view of the Hall of Chemistry's location in Tomorrowland, along with the House of the Future.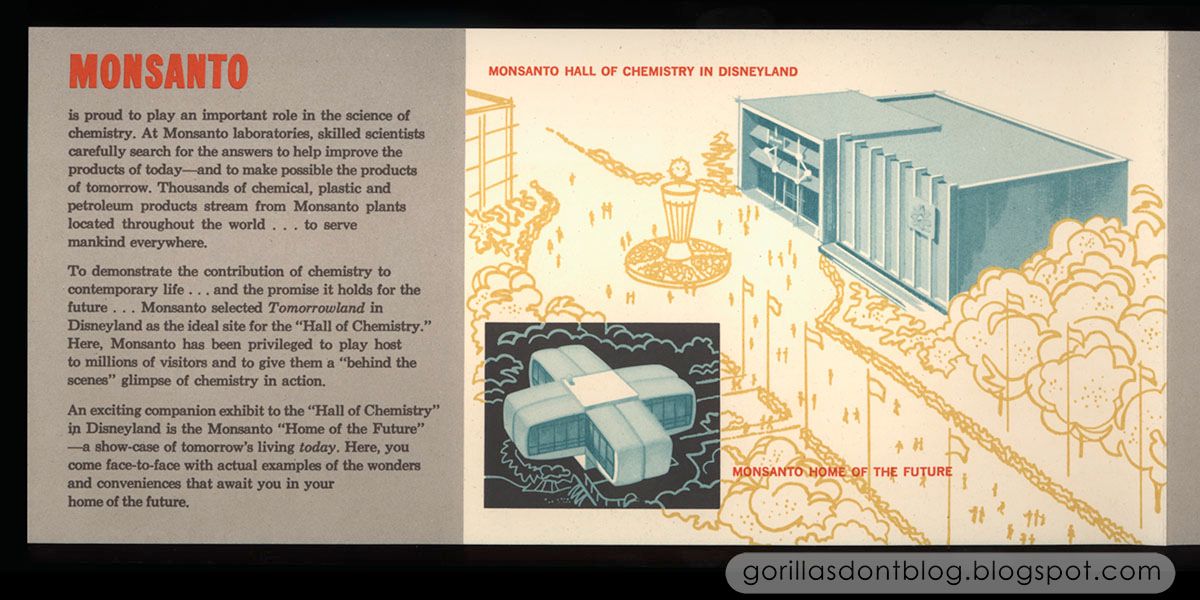 And finally, here's the last panel. This particular brochure is a little harder to find than a larger version, but it can still be had for a reasonable price.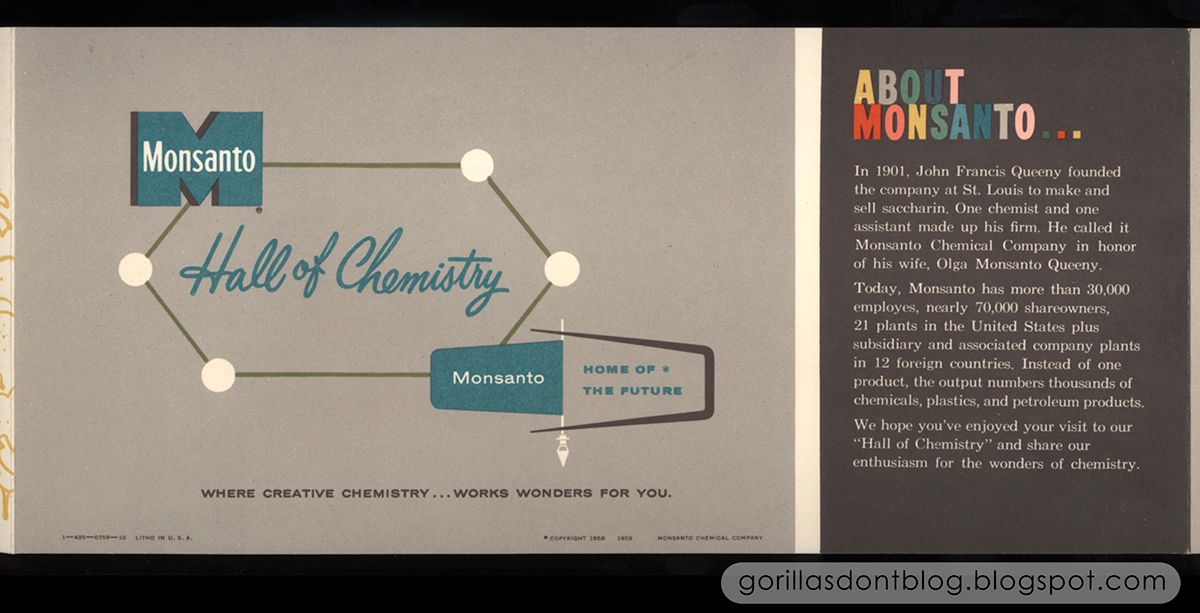 I hope you have enjoyed this vintage Hall of Chemistry brochure!