Jungleland USA! I'll bet not many of you reading this visited that little park full of lions, tigers, seals, elephants, and other critters. I was lucky enough to go several times, and remember it with great fondness.
Jungleland's Thousand Oaks location probably didn't help it, as T.O. is a good 30 minutes or more from Los Angeles. In order to draw more customers and compete with other more famous amusement parks in SoCal, a few simple rides were added. I love this excellent (and scarce) photo of "The Jungle Flyer", a four-cylinder, gas-powered locomotive, built by Chance Industries (later called "Chance Rides", builders of many other amusement park rides. Isn't it great?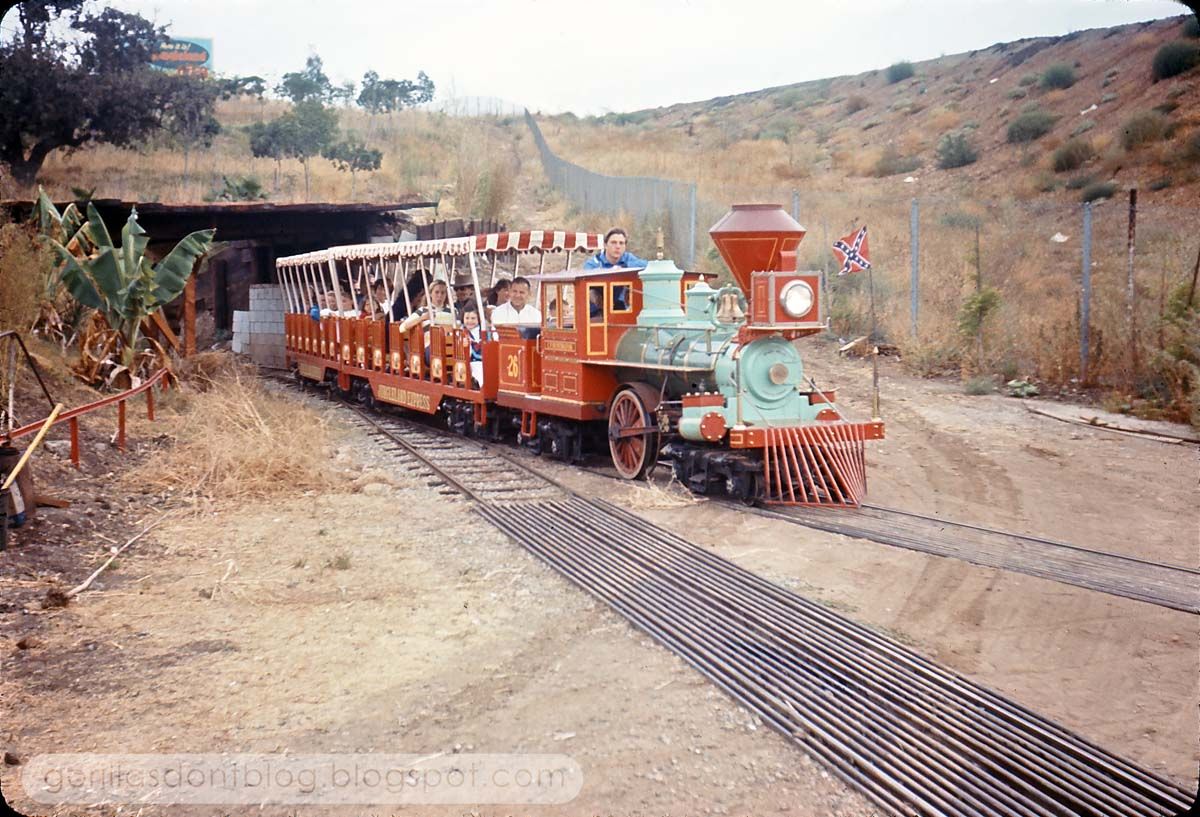 According to the
"Images of America" book about Jungleland
, the train could hold 16 passengers and "...circled around the park and through the monkey cage." Apparently Chance Industries built the train as a replica of the C.P. Huntington. Wikipedia sez,
"Chance Rides began to fabricate their 24-inch (610 mm) gauge C.P. Huntington Train locomotive in 1960. It is a geared locomotive, similar to a Heisler locomotive, powered by a gasoline or Diesel engine. Its drive wheels are not powered, but roll on the rails and fake side rods reciprocate in and out of fake cylinders."
Much of Thousand Oaks was pretty rural back in the 1960's, as you can see from this shot taken aboard the Jungle Flyer.