Day Five of "A Week Without That Place In Anaheim"... so dizzy. So very dizzy.

Time for another detour to Flushing Meadows, New York, for the 1964 World's Fair. Back in 1938, Westinghouse buried a torpedo-shaped time capsule, intended to remain buried for 5000 years. Their pavilion for the '64/'65 Fair was on precisely the same spot, and a new capsule, "Time Capsule II" was being readied for burial. Among the items included was a Beatles LP ("A Hard Day's Night"), a bikini, a piece of a space capsule's heat shield, birth control pills, a ball point pen, contact lenses, freeze-dried food, and a bible. To name but a few!



This lovely lady is signing the guest book that would eventually be microfilmed and included in "Time Capsule II". The name she used is "Rusty Bedsprings", what a card! To her right are buttons (the kind with the fold-over tabs) which said, "My name is in the Westinghouse Time Capsule for the next 5000 years".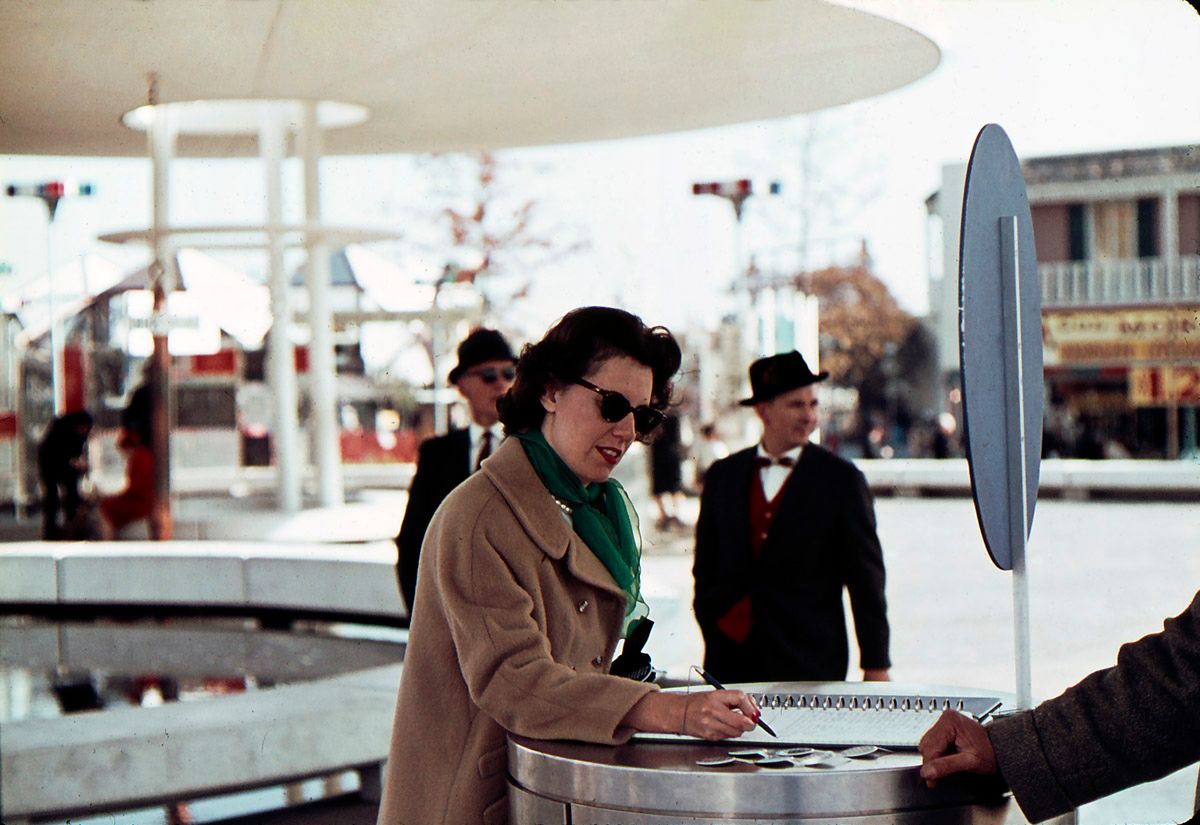 The Fair was bisected by Grand Central Parkway (I believe), and you needed to cross a pedestrian bridge to get from one side to the other. Here's what you would have seen if you had the Westinghouse Pavilion and the General Motors Pavilion behind you, and you were heading towards the main portion of the Fair.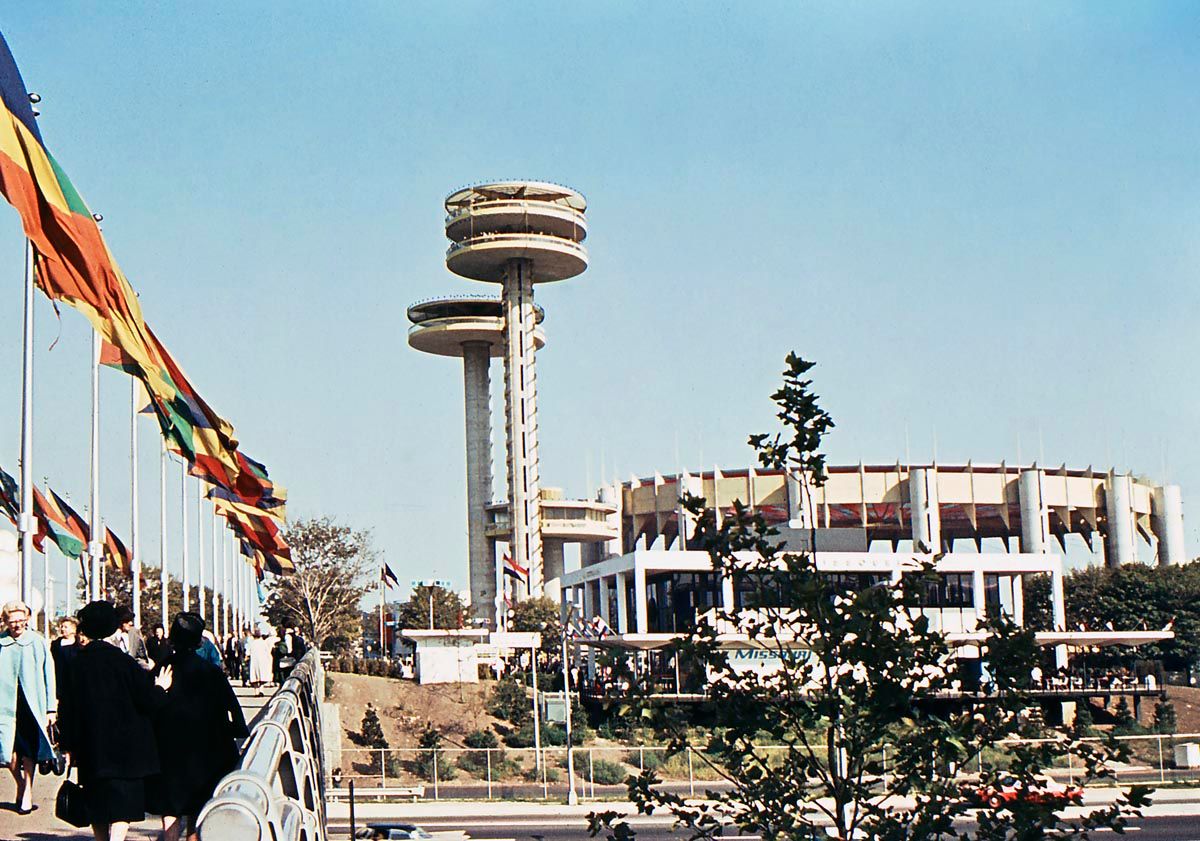 I can only assume that this is part of China's pavilion. Perhaps an entrance to a restaurant? I really don't know. But it's fun and colorful!