Welcome to another edition of POSTERAMA! We're getting down to the last few examples in my collection. I kind of wish I had only done one poster at a time from the beginning (early on I'd share 3 or 4 in a single post) so that they would last longer - but there's nothing I can do about it now.
Today's featured poster is the one created for the
Disneyland Hotel
. The bold graphic design is pretty striking, even though this is generally considered to be one of the less desirable posters among collectors. Not by me, though! The triangle at the top contains a stylized map of the park (although Tomorrowland gets cut out). Had this been created a few years later, I'm sure the Monorail would have made an appearance, connecting the two segments.... in fact, it's a bit surprising that this wasn't done.
Anyway, the bottom triangle shows a playful representation of the hotel and its pools. Note that six inks were used in the printing of this example - light blue, dark blue, green, pink, gray, and black - with the white paper as the seventh "hue". Six colors is fairly typical.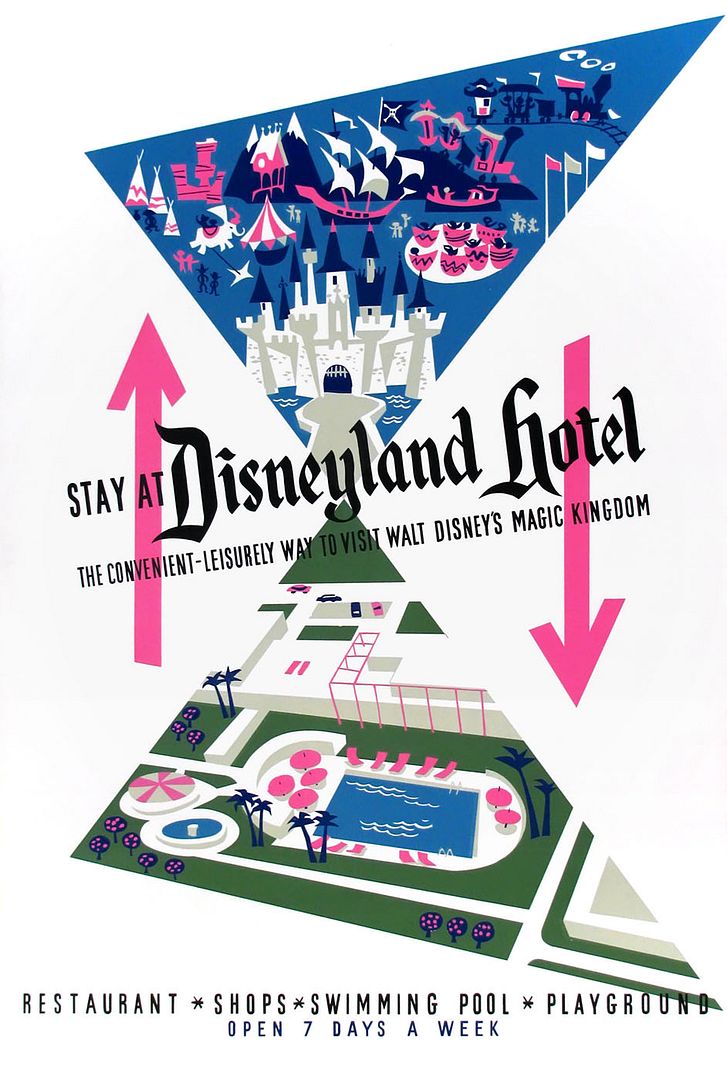 I hope you've enjoyed today's POSTERAMA!