I recently found a packet of negatives from around 1978 containing photos I personally took when I was a kid. As usual I was prone to taking pictures with my finger blocking part of the lens. I ain't no Weegee! Family members were photographed purely by accident (or under duress). I wanted nice clean pictures of Disneyland, or the best that I could get with my Kodak instamatic. Even then, Tomorrowland was my favorite!

Here is a pretty decent look at the exterior for Mission to Mars, and lots of groovy late-70's kids. Get a haircut! (My hair probably looked just like that).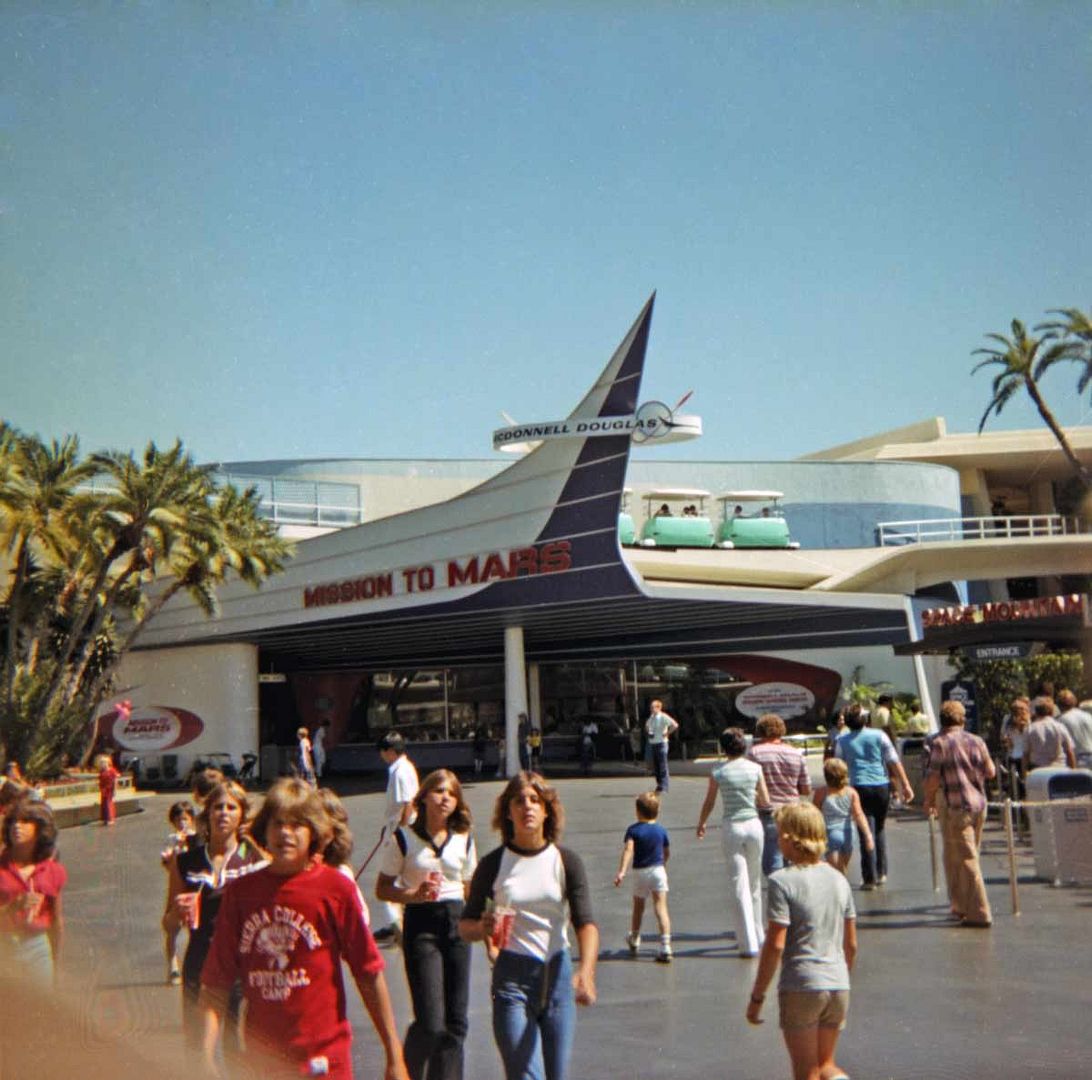 I sure seemed to be enamored of Space Mountain...there are at least five nearly-identical photos of the soaring white cone graced with spires that reached up towards the stars (hey, the stars are there, we just can't see 'em in the daytime!). There's the old ramp to the upper level...I sure remember waiting in some long lines. And how often was the ramp not operating? My guess is that this was the first time I ever saw this fantastic roller coaster.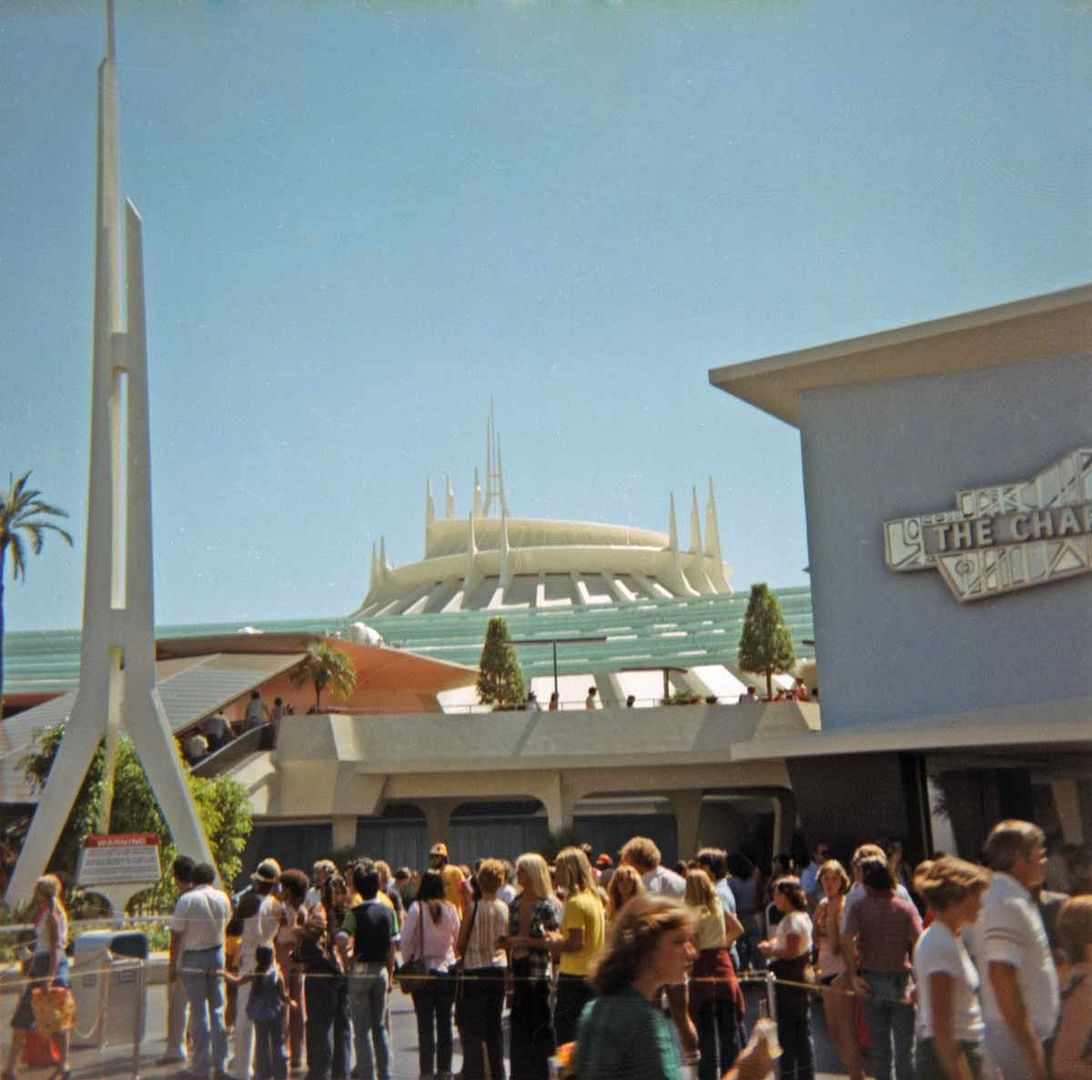 Another view of Space Mountain from the Peoplemover loading area...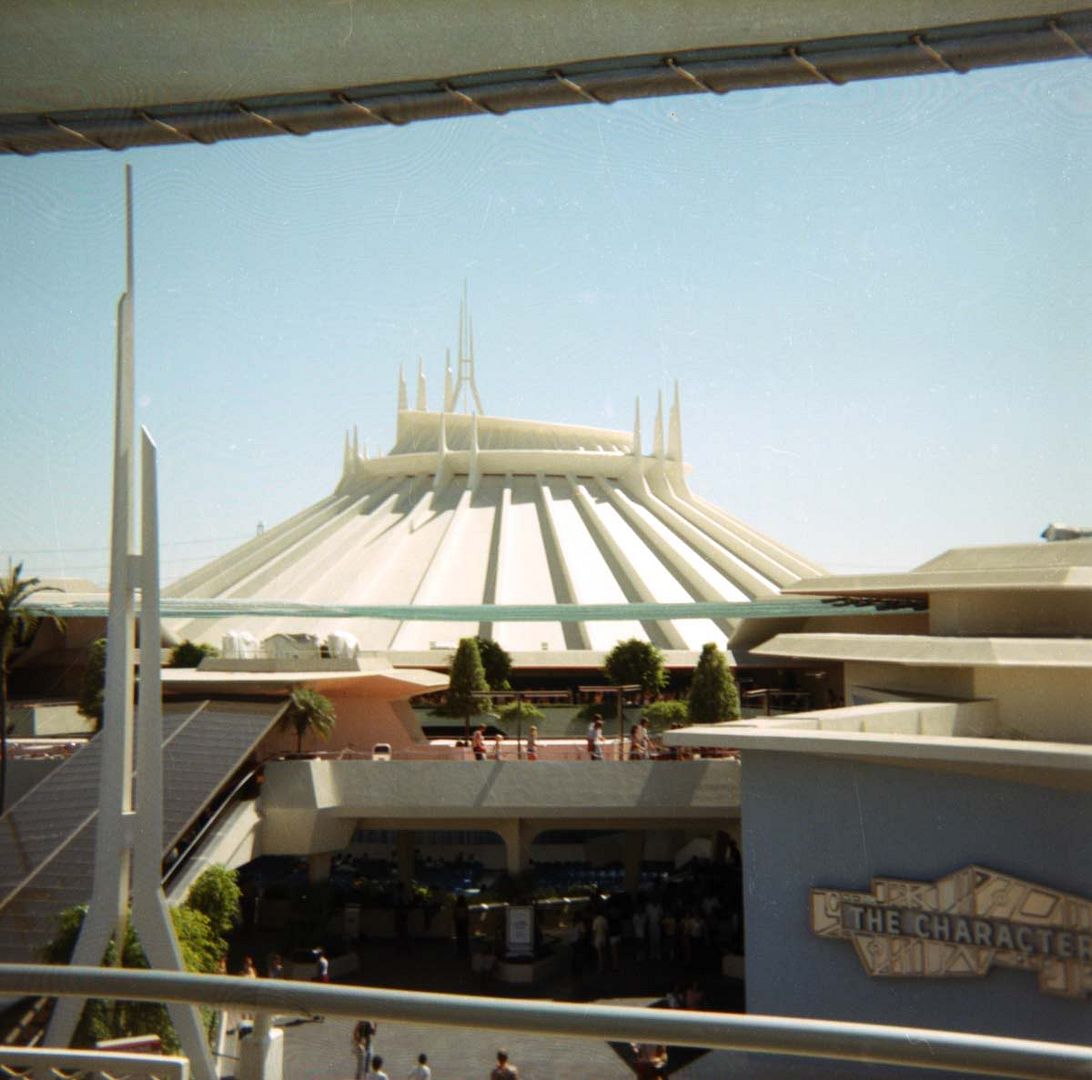 And now we're up yet another level to ride the Rocket Jets.