At last I am getting back to a bunch of images scanned from some 35mm negatives given to me by "Mr. X", from photos taken during his first trip to the Magic Kingdom during the Thanksgiving season in 1971. The park was only a few weeks old! I will be starting with a series of night views first, just because.
I've been saving these for a while.
Walt Disney World's Main Street Station is just plain big, and quite grand, but in this closeup it feels very similar to the one at Disneyland. I love the warm glow of all of the lights. Imagine being there less than a month after the park had opened! The couple to our left are at a window (wearing silly souvenir hats and matching jackets), did you have to buy a ticket to ride the WDW Railroad? Or could you buy ticket books there?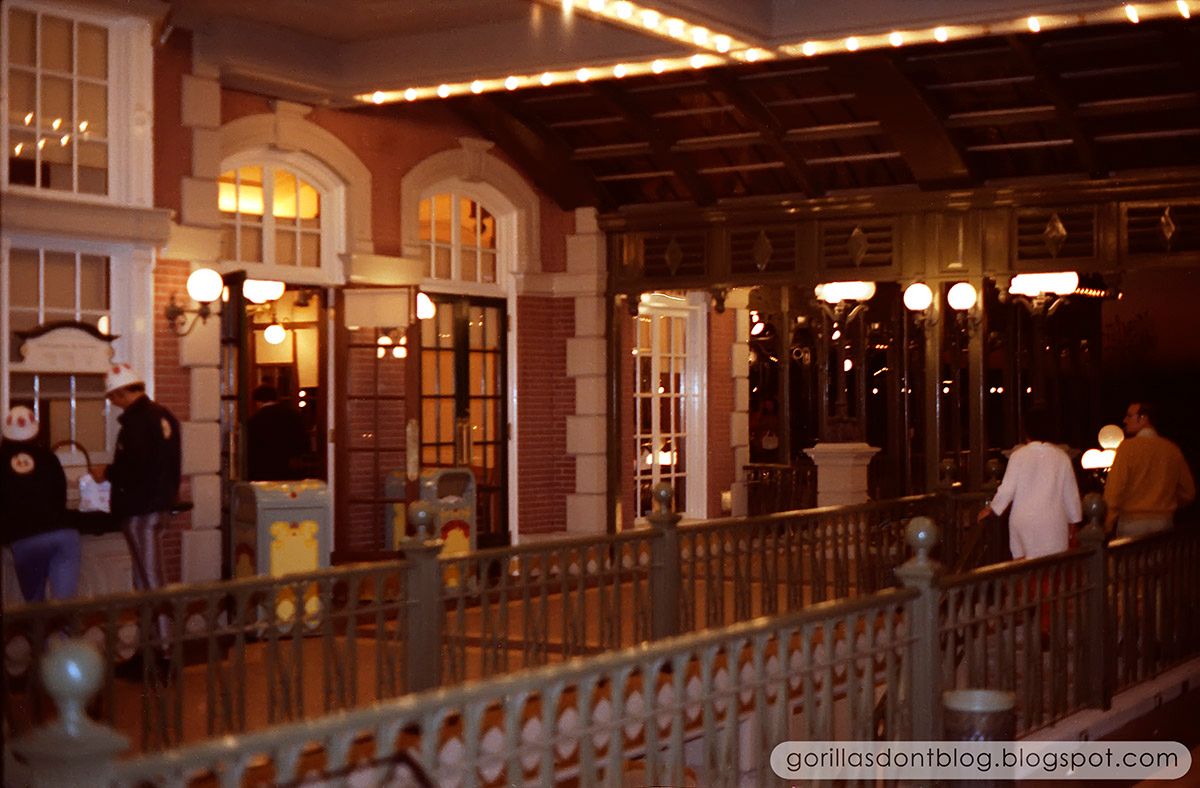 Here's a lovely shot of the Main Street Cinema, back when it showed a selection of silent classics and Disney short subjects on "6 Separate Screens". Note the Christmas decorations, which are rather understated by today's standards - much more like the kind you might have seen on an actual midwestern Main Street.
My understanding is that the Main Street Cinema is now a retail space, which seems like a darn shame.
Stay tuned for more night views of the Magic Kingdom - some are super nice. After that, there are some beautiful daytime shots as well!