I admit it, today's photos are not going to make anybody jump up and down with excitement. Except for me, because I'm a total spazz!

But the photos are just a little bit unusual, which makes them OK in my book. They both picture the area right next to the House of the Future - - more specifically, the pool and gardens. In this first photo, the house itself would be to our right (I think). It's surprising how much valuable real estate is used for making things look pretty!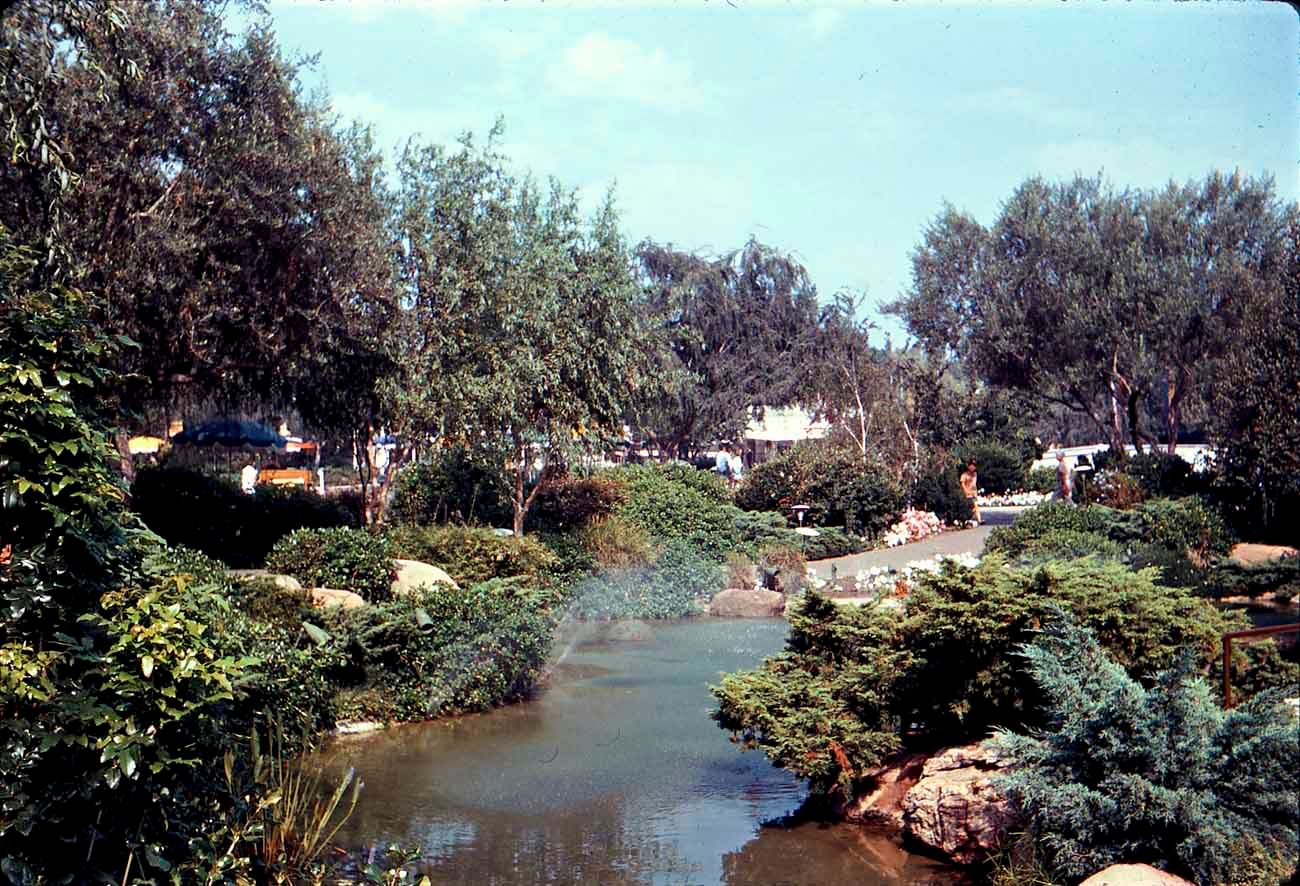 By 1975, the plastic house was long-gone, but the pond and gardens remained. The area was called "Alpine Gardens" due to its proximity to that Swiss mountain we all know and love.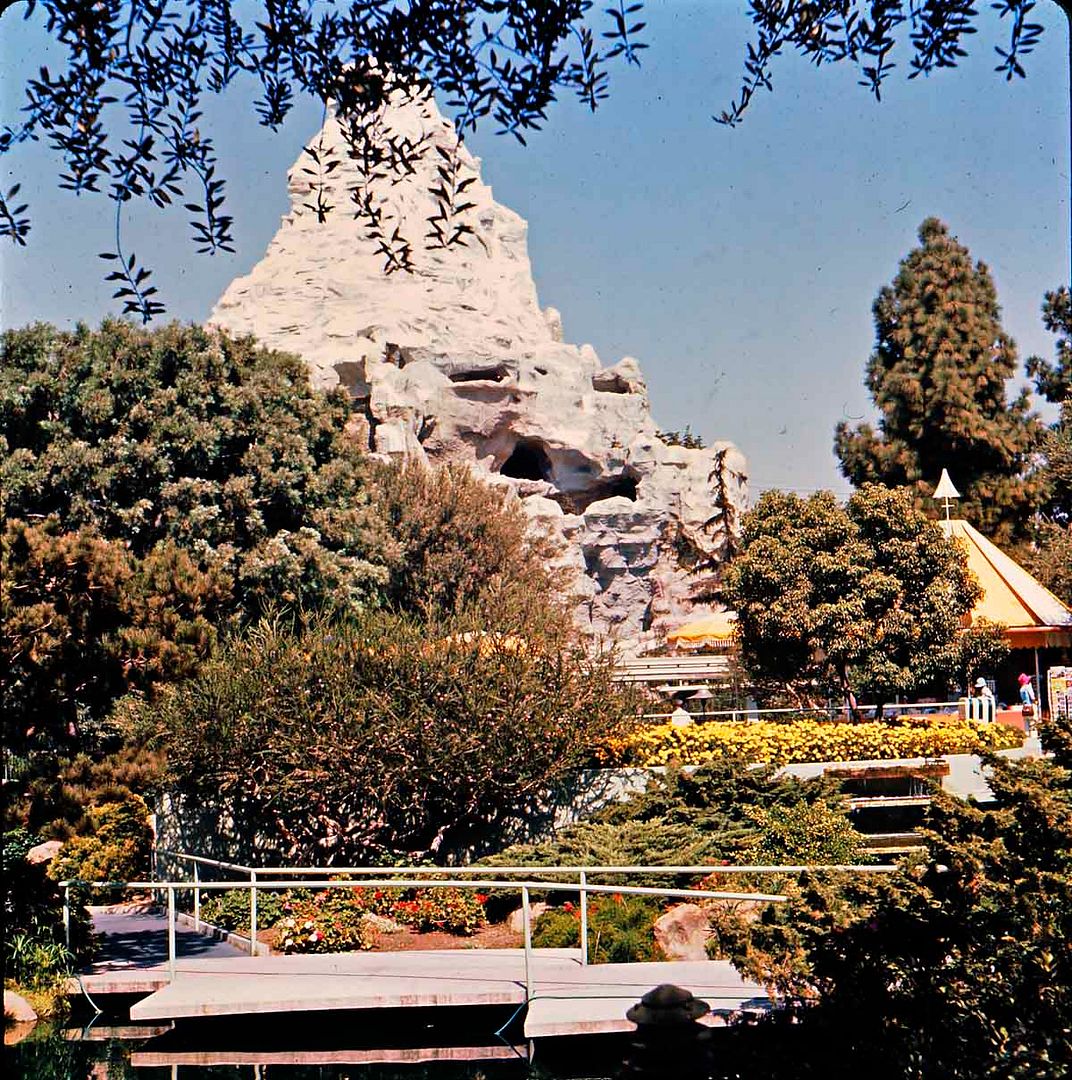 Whew, I'm exhausted, it was hard work trying to make these pictures interesting! I'm not sure I succeeded, either.